I have always been an avid fiction reader, but one day I stumbled across the story of Earnest Shackleton and his 1914-1917 trans-Antarctic Endurance Expedition. Wow! This has to be one of the most incredible adventure stores of all time. I was hooked. I was a young, bored girl living in Victoria with a huge desire for adventure. I started stalking the aisles of our local Carnegie library, always on the search for stories of life on the edge, of struggles and survival, and often death. My love of a good adventure spurred me out of my safe life and I hit the road for the Yukon while in my twenties. I spent over twenty years living in the bush, commercial fishing in the summer and running a wild team of McKenzie river huskies in the winter. I had many close calls, made many good friends, and left the Yukon with two babies and hundreds of adventure stories of my own. Here are some of the nonfiction adventure stories that the two branches of the Temiskaming Shores Public Library have in their collection. Pour a cool glass of lemonade, head out to a shady spot on the deck and go on an amazing adventure from the comfort of your home!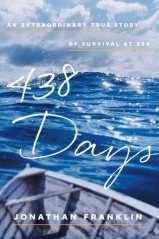 438 Days-An extraordinary True Story of Survival at Sea by Jonathan Franklin (910.916 FRA)
Two shark fishermen in a small open boat off the coast of Mexico get caught in a storm and swept out into the Pacific Ocean. For over a year the boat was adrift in the open ocean. One man died, but the remaining man finally washed ashore on a tiny atoll with a few people. A gripping tale of courage and perseverance that is well written.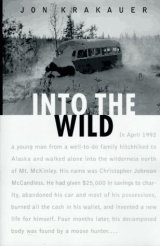 Into the Wild– A haunting tale of a young man who hitchhiked to Alaska and headed off alone into the bush by Jon Krakauer (917.9804 KRA)
In 1992 a young man from a wealthy Washington family hitch-hiked to Fairbanks Alaska and headed out into the bush north of Mt. McKinley. His body was found months later by moose hunters, and Krakauer weaves a brilliant story from his own observation of the place and the journal left by the young man. A really well written story that is both chilling and engrossing.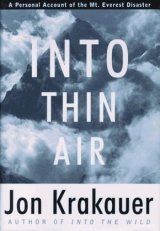 Into Thin Air-A breathtaking account of the deadliest season on Mt. Everest also by Jon Krakauer (795.5 KRA)
This account of a climb gone horribly wrong was so spell bounding that I stayed up all one night reading the account. I could not put this book down! Krakauer writes in a way that makes me feel like I am right there on the mountain in the blizzard. What a tale of death and survival!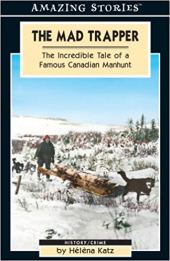 The Mad Trapper of Rat River-The incredible tale of a famous Canadian Manhunt-Helena Katz (364.1 KAT)
A mystery trapper shots a Mountie who comes to his remote cabin to inquire about native traps that have been tampered with. The hunt is on over the frozen wilds of the Yukon and Alaska tracking the mad trapper for seven weeks and over 240 kilometers often at -40 below. Sled dog teams, native trackers, an airplane, and thousands of radio listeners follow the man hunt of the century. What a tale of desperation, madness, and the sheer power of will!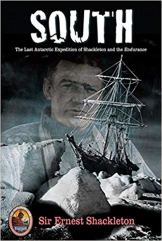 South-The Last Antarctic Expedition of Shackleton and the Endurance-Shackleton (919.89 ALE)
In 1914 twenty-eight men aboard the ship Endurance set out to cross the vast Antarctic land mass. It turns into a two year adventure that sees the ship stuck, then crushed in the ice, the impossible journey over the inhospitable Antarctic, a thousand mile trip by open boat, months living under the overturned wooden boats and then the unimaginable rescue of all the crew. I have never read a more riveting tale of adventure and survival!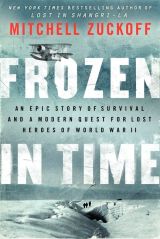 Frozen in Time– in 1942 a U.S. cargo plane slammed into the Greenland icecap. A B-17 searching for them also crashes, then yet another plane searching disappears! – Mitchell Zuckoff (940.54 Zuc)
This book is an amazing account of the harrowing crashes and the fate of the survivors as well as a modern adventure that set out to find the missing rescue plane "The Duck" now under some thirty-five feet of ice buried in a glacier. What an interesting read!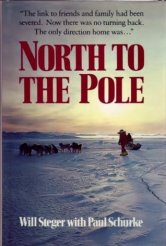 North to the Pole-An account of the 1986 Steger International Polar Expedition which set out to reach the North Pole by dogsled-Will Steger and Paul Schurke (910.91 STE)
In an attempt to recreate the realities of the early explorers the team of seven men and one woman hauled all three tons of the supplies they would need and had no outside assistance. They spent fifty-five days and traveled over a thousand zigzag miles in temperatures that reached -70°. I especially enjoyed this book as I have been on the trail at -40° myself and have some appreciation of how hard everything becomes at those temperatures, as well as how well the dogs must be cared for. The extreme cold becomes like a living beast that will kill you if you make one mistake! Ah, but when you make it to a cabin, light a woodstove and brew a pot of tea you are filled with overwhelming gratitude for the simplest of pleasures. I guess that is why I am drawn to adventure stories, they help me remember what I have!