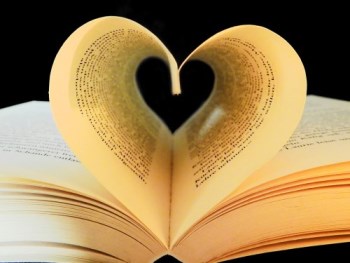 I recently took a Readers' Advisory course where they discussed appeal factors. It was interesting to delve into and reflect on the different themes, tropes, and aspects that appeal to me when I'm choosing a book.
Appeal factors are exactly what they sounds like, things that you enjoy in a story. Often people think first in terms of genre: western, mystery, romance, thriller, etc. We can go deeper than that. What about those books do you really enjoy?
Let's take mysteries for example. What sort of mysteries do you like? Police procedural? Cozy mysteries? Legal? Suspense? Do you like some romance in the book as well? Do you like cities or rural settings? Do you have a character preference? Maybe you want to read a book with a female main character or a male main character. Do you like serious characters? Broken characters? Snarky dialogue? This is the type of information that librarians and library clerks consider when trying to help you find your next read. We listen to people talk about the last book they enjoyed or their favourite authors and try to guide them to reveal what they find most appealing about them. It helps if you can mention two or three appeal factors.
Some appeal factors that always sell me on a book are magic, ghosts, broken characters, witty dialogue and banter, houses with personality, and family secrets. Not sure what your appeal factors are? When you think about your ideal story, what would it include? Or you can look at your favourite books and consider what you enjoyed most about them. Sometimes it helps to make a list. You can include anything from the tone of the story, to setting, to characteristics of the main character, to themes. There are no wrong answers.
If you want to play around with appeal factors, visit NoveList (you will need your library card number to log in). Under the first row of book covers you'll see the text: Want to make your own combo? Try our appeal mixer. If you click on that, it will take you to a page where you can select a category and aspect that appeal to you and receive book recommendations.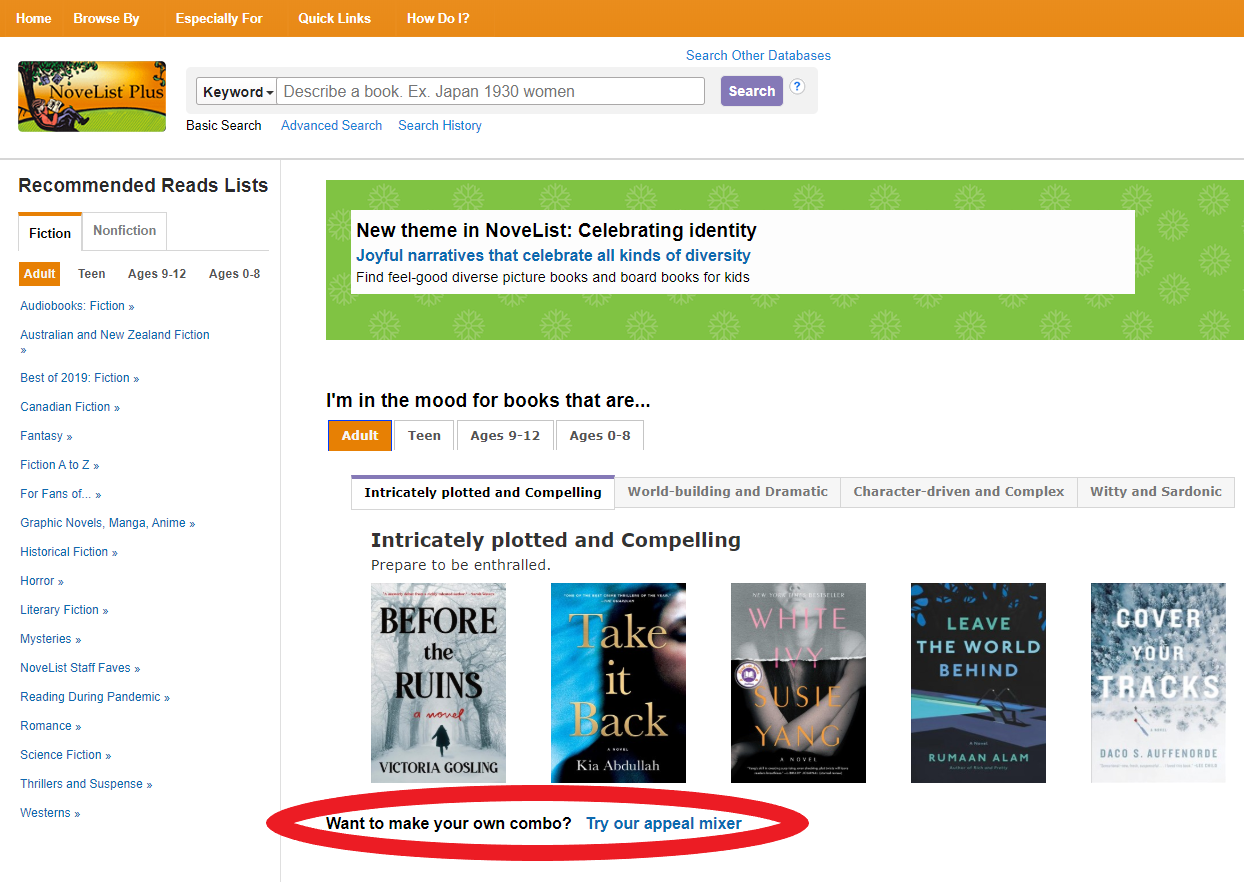 Appeal factors are a great way to help you find books that you enjoy reading. Comment on our post about this blog on our Facebook page with some of your appeal factors when it comes to books.