In the book that I just finished reading, the author, in her Acknowledgements, thanked Dame Helen Mirren for being the inspiration for one of the fabulous characters in her novel. She's never met the actress, but she pictured her in her mind's eye as that character when writing the novel and chose to thank the actress for her inspiration. (If your interest is piqued, the novel I am referring to is The Bar Harbor Retirement Home For Famous Writers (And Their Muses) by Terri-Lynne DeFino).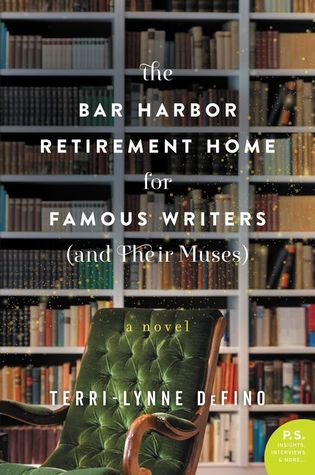 When reading novels I often cast actors/actresses into the roles of the characters in the book (in my imagination). When discussing books with friends, family and co-workers I frequently will say things like "I could see so-and-so playing the character of so-and-so if this was made into a movie."
Many, many novels have been made into movies over the years. I almost always feel that the books are far better than their movies but there are a few movies that I felt were pretty much as good as the book. The movies that stand out to me as being as good as their novels are:
Mercury Rising – Based on the novel Simple Simon by Ryne Douglas Pearson
The Bone Collector – Based on the novel of the same title by Jeffery Deaver, and then my favourite:
The Shawshank Redemption – Based on the short story by Stephen King.
Do you usually prefer the book? Do you have a favourite book to movie?