Days are getting shorter and the temperature is dropping. Usually at this time of year people start to crave comfort food, which is defined on Google as: "Food that provides consolation or a feeling of well-being, typically any with a high sugar or other carbohydrate content and associated with childhood or home cooking."
Both branches of the Temiskaming Shores Public Library have a large selection of cookbooks, including ones with comfort food. Today we'll take a look at four of them.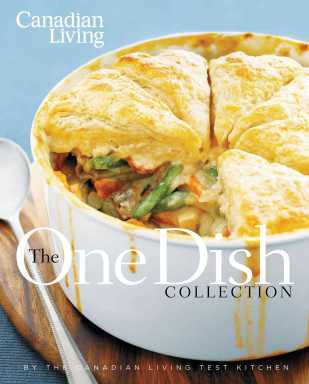 The One Dish Collection by Canadian Living
This one is divided into six sections: soups; stews; salads; casseroles & bakes; skillets, simmers & stir-fries; and pasts and risotto. There are recipes for your slow cooker and classics like lasagna or ones that sound very healthy like chicken and green bean stew. This book is sure to have a recipe or two that will keep you warm this fall and winter. You can find it at 641.82 ONE.
101 Slow-Cooker Recipes by Gooseberry Patch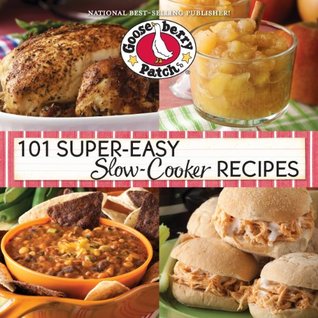 I'm going to admit this now: I have a slow cooker that I've never used and every year I vow I'll learn how to use it. This book looks like one that will help me.
This book is divided up into: food with friends; everyday comfort foods; soups & stews; potlucks & picnics. The bonus is that it has pictures for every recipe. It covers many comfort foods like dips, sloppy Joes, hot sandwiches, mac & cheese, and desserts. There even looks to be recipes that my picky children will enjoy! You can find this book at 641.5 GOO.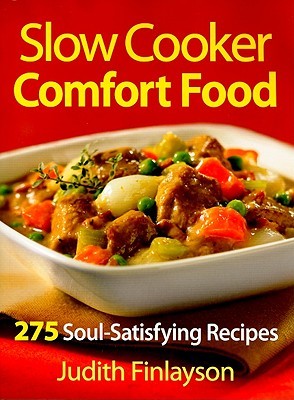 Slow Cooker Comfort Food by Judith Finlayson
Here's another book that will help me with my quest to use my slow cooker! It includes 275 "soul-satisfying recipes". The beginning has some great information for using a slow cooker if you're new to it like I am. There's also four boxes in the corner of each recipe that will tell you if the dish can be halved, is entertainment worthy, vegan friendly, or vegetarian friendly. Another thing that struck me about this one is the variety of the foods. It contains international dishes like African-Style Jambalaya, Chicken Pho and Coq au Vin. If you're looking to add some variety to your slow cooker meals, this book can help. You can find it at 641.1 FIN.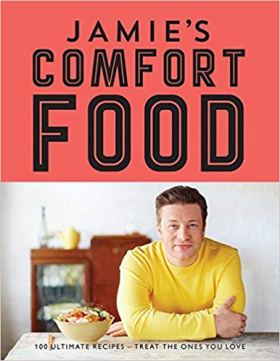 Jamie's Comfort Food by Jamie Oliver
The introduction for the book says, "Most of the recipes aren't super-fast, nor are they for everyday cooking—this is about long summer evenings, cozy winter nights, weekends, holidays, and celebrations." So if you're looking for some recipes where you can enjoy some time in the kitchen (maybe while listening to an audiobook as I enjoy doing), this book is for you.
There are pictures with each recipe so you know what you're getting into. There's a variety of dishes from ice cream, to seafood, to fish, to international dishes. Again, if you're looking for something different, this would be a good book to check out. You can find it at 641.523 OLI.
Do you have any favourite comfort foods you like to make at this time of year?