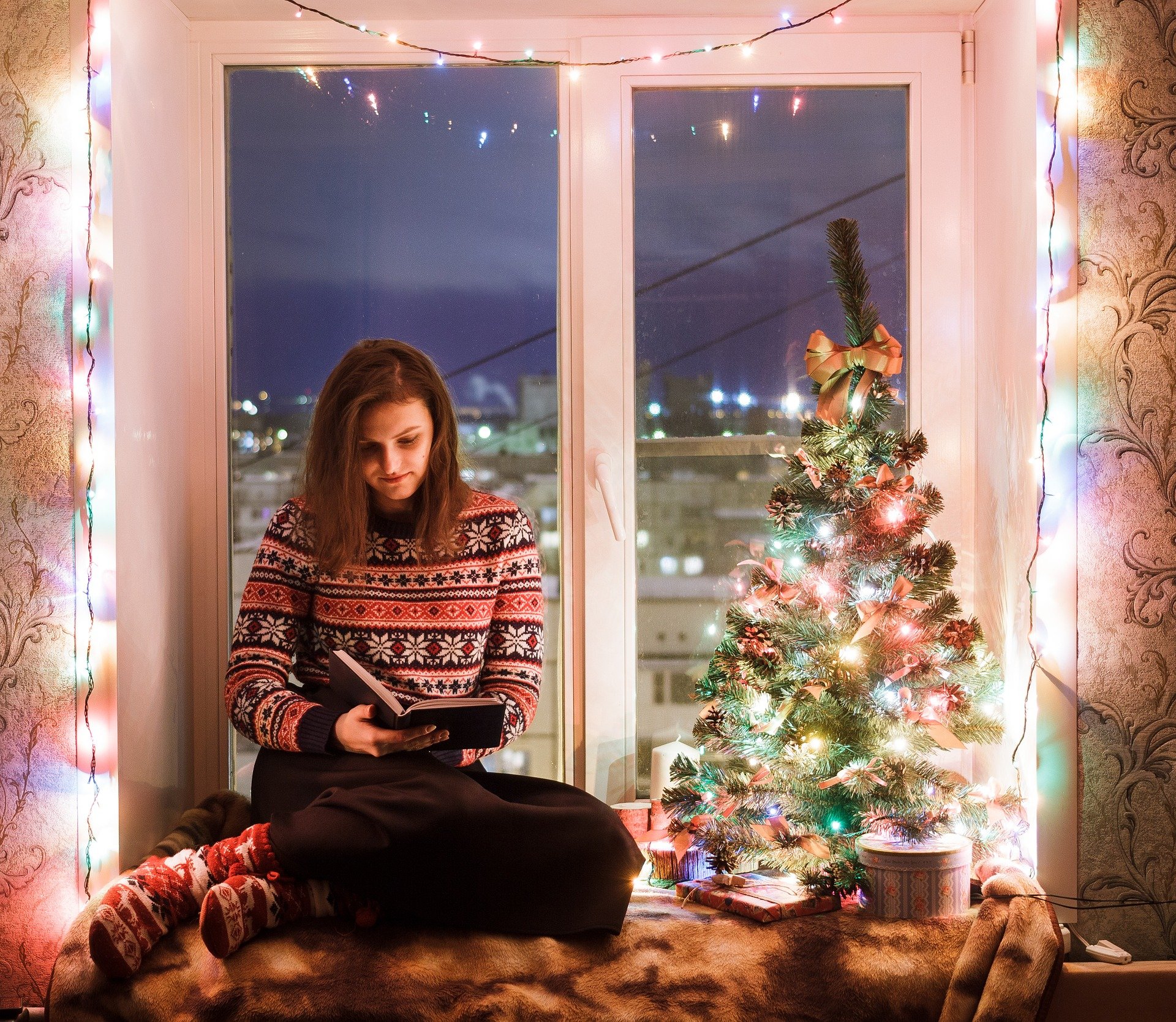 December 22nd already. Time is sure flying by, and soon Santa will be flying into our neighbourhoods to drop off gifts for all the good little girls and boys.
I received a call at the library recently, from a young woman who is heading home for Christmas break from her post secondary studies, and she asked if we still offered "mystery bags". We sure do! I was thrilled to do the choosing for her. If you're not familiar with the mystery bags let me tell you how they work. You call or email the library and ask us to prepare a mystery bag for you. Give us an idea of the genre of books you like and how many you would like included in your bag. They don't need to be mysteries, we call them mystery bags because it is a mystery to the patron until they look at their receipt or open the bag. Some people refer to them as surprise bags which is fine too. If you want reading material in different formats you could let us know that as well. For instance, we could toss in a couple of your favourite magazines or perhaps you'd like to listen to an audio book or prefer large print books.
The Mystery Bag would be an ideal choice for avid readers who are too busy finishing up holiday preparations to get to the library to browse for their reading materials but hate to be without over the holidays. This service would also be a great idea for a busy family that want to pick up a variety of books for their children to read during Christmas break as well as some magazines to have on hand for overnight guests and some board games and jigsaw puzzles for the whole family to enjoy while home for the holidays.
Give us a call or drop us a line and we'll do our best to fill your Mystery Bag with books, games, audios and even colouring pages that will delight your entire family.
TSPL Holiday Hours are as follows:
Dec. 24 – 10:00 a.m. – 2:00 p.m.
Dec. 25th, Dec. 26th, Dec. 27th - CLOSED
Dec. 28th – 10:00 a.m. – 8:00 p.m.
Dec 29th – 10:00 a.m. – 8:00 p.m.
Dec. 31st – 10:00 a.m. – 2:00 p.m.
Jan. 1st, Jan. 2nd – CLOSED
Jan. 3rd – 10:00 a.m. – 4:00 p.m.