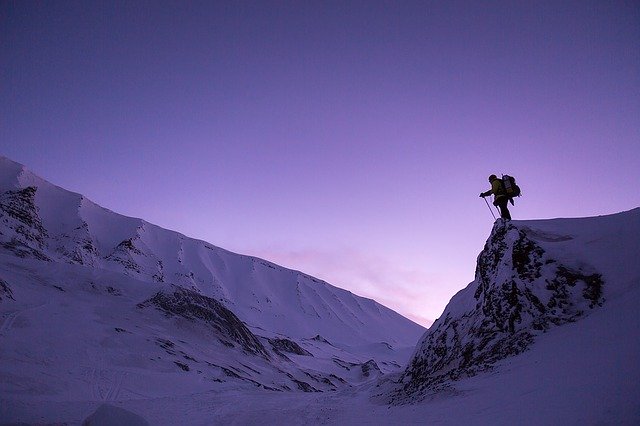 I live in a beautiful farming town, and thus we have many farmers and farms. I would assume that this was a summer that warmed the cockles of their hearts. It was very warm, sunny, and we had ample rain. My heart was not so happy. This is hard to admit, but I am not a warm weather girl! I found this summer so hot that I spent most of it indoors close to the beloved air conditioners. I am a keen gardener, so keen I may actually be a plant hoarder of sorts, and I do love to putter in the garden. At the same time, once it climbs above the low twenties, I wilt. And when I am wilting, I am very short tempered with everyone until I can get covered in water and cool down.
I heard a program on C.B.C. radio once which explained why some folk love the heat and some, like me, just can't stand being hot. Apparently, people who enjoy the furnace like temperatures have capillaries, which are very small blood vessels, that open and close quickly and thus their internal temperature stays more stable. People like me have pesky capillaries that are sluggish to open and close and have their core temperature rise quickly. This rise in core temperature makes me feel sick and very uncomfortable. To work in the garden on a hot day, I have to soak a cotton shirt and put it on, soak my hat before putting it on, and wet down my feet and sandals. This gives me about fifteen minutes of comfort before I have to soak everything again.
Now that I am in my sixties, I look back on my life and it seems so obvious why I ended up moving from Victoria, B.C. to Dawson City, Yukon. I just kept going north to find the cold. I fell in love with the cooler summers, chilly falls and springs, and the bitter 40 below of winter. I dressed very well, but never found the cold overwhelming or unbearable. I ran my team of dogs all winter and each winter day was outside for all of the brief hours of daylight. I was in heaven! Even now here in Temiskaming Shores I am one of the few souls out walking my hound no matter how cold it is. It's true, I love winter! If I could find work on Hershel Island, I would be gone in a heartbeat… That is not actually true, as my love for my adult children who live here, and all my swell friends binds me to this too warm place.
Luckily, there are many others who are drawn to the cold. We have many books here in our spiffy new branch that celebrate the cold and cold places. Here are some of my picks for a chilly read for the coming fall evenings: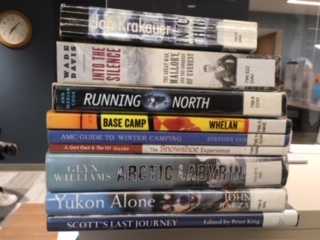 • Running North, A Yukon Adventure by Ann Mariah Cook
• Yukon Alone, The World's Toughest Adventure Race by John Balzar
• Base Camp, 40 Days on Everest by Dianne Whelan
• Artic Labyrinth, The Quest For The Northwest Passage by Glyn Williams
• Into Thin Air, A Personal Account of the Mt. Everest Disaster by Jon Krakauer
• Into The Silence, The Great War, Mallory, and The Conquest of Everest by Wade Davis
• Scott's Last Journey, The Race For The Pole by Beryl Bainbridge
• Winter Camping, Wilderness Travel and Adventure in the Cold-Weather Months by Stephen Gorman
• The Snowshoe Experience, Gear Up and Discover the Wonders of Winter on Snowshoes by Clair Walter