Fantasy books are a wonderful escape to worlds full of potential and adventure. Typically thought of as a male savior with a sword or magic who sets off on a quest to defeat evil looking to conquer a world based on Western culture (Game of Thrones is a good example), the genre is much more than that.
What's great about many fantasy books being released lately is that they are being set in non-Western cultures. These books give us a look inside a different way of life while still providing a great story with magic or myths.
Some we have at the Temiskaming Shoes Public Library are…
The Poppy War by R.F. Kuang (Set in China)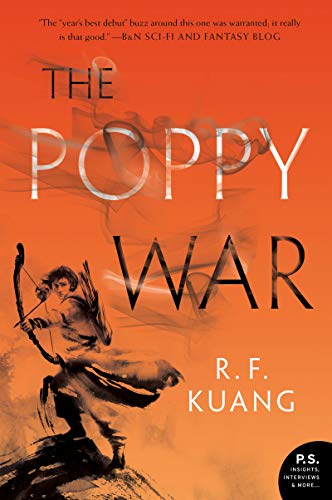 When Rin aced the Keju, the Empire-wide test to find the most talented youth to learn at the Academies, it was a shock to everyone: to the test officials, who couldn't believe a war orphan from Rooster Province could pass without cheating; to Rin's guardians, who believed they'd finally be able to marry her off and further their criminal enterprise; and to Rin herself, who realized she was finally free of the servitude and despair that had made up her daily existence. That she got into Sinegard, the most elite military school in Nikan, was even more surprising.
But surprises aren't always good.
Because being a dark-skinned peasant girl from the south is not an easy thing at Sinegard. Targeted from the outset by rival classmates for her color, poverty, and gender, Rin discovers she possesses a lethal, unearthly power—an aptitude for the nearly-mythical art of shamanism. Exploring the depths of her gift with the help of a seemingly insane teacher and psychoactive substances, Rin learns that gods long thought dead are very much alive—and that mastering control over those powers could mean more than just surviving school.
For while the Nikara Empire is at peace, the Federation of Mugen still lurks across a narrow sea. The militarily advanced Federation occupied Nikan for decades after the First Poppy War, and only barely lost the continent in the Second. And while most of the people are complacent to go about their lives, a few are aware that a Third Poppy War is just a spark away . . .
Rin's shamanic powers may be the only way to save her people. But as she finds out more about the god that has chosen her, the vengeful Phoenix, she fears that winning the war may cost her humanity . . . and that it may already be too late.
Children of Blood and Bone by Tomi Adeyemi (Set in Nigeria)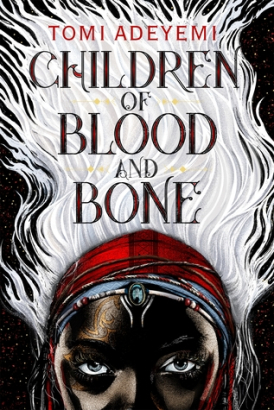 They killed my mother.
They took our magic.
They tried to bury us.
Zélie Adebola remembers when the soil of Orïsha hummed with magic. Burners ignited flames, Tiders beckoned waves, and Zélie's Reaper mother summoned forth souls.
But everything changed the night magic disappeared. Under the orders of a ruthless king, maji were killed, leaving Zélie without a mother and her people without hope.
Now Zélie has one chance to bring back magic and strike against the monarchy. With the help of a rogue princess, Zélie must outwit and outrun the crown prince, who is hell-bent on eradicating magic for good.
Danger lurks in Orïsha, where snow leoponaires prowl and vengeful spirits wait in the waters. Yet the greatest danger may be Zélie herself as she struggles to control her powers and her growing feelings for an enemy.
The Perfect Assassin by K.A. Doore (Set in post-apocalyptic Southern Egypt)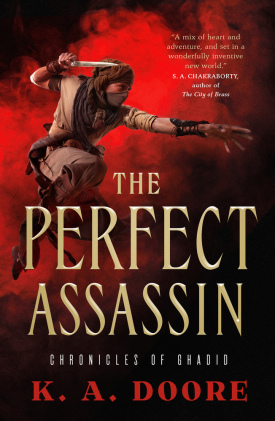 Divine justice is written in blood.
Or so Amastan has been taught. As a new assassin in the Basbowen family, he's already having second thoughts about taking a life. A scarcity of contracts ends up being just what he needs.
Until, unexpectedly, Amastan finds the body of a very important drum chief. Until, impossibly, Basbowen's finest start showing up dead, with their murderous jaan running wild in the dusty streets of Ghadid. Until, inevitably, Amastan is ordered to solve these murders, before the family gets blamed.
Every life has its price, but when the tables are turned, Amastan must find this perfect assassin or be their next target.
David Mogo, Godhunter by Suyi Davies Okungbowa (Set in post-apocalyptic Lagos, Nigeria)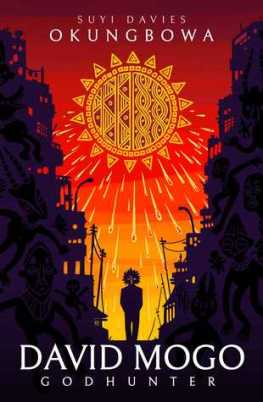 Since the Orisha War that rained thousands of deities down on the streets of Lagos, David Mogo, demigod, scours Eko's dank underbelly for a living wage as a freelance Godhunter. Despite pulling his biggest feat yet by capturing a high god for a renowned Eko wizard, David knows his job's bad luck. He's proved right when the wizard conjures a legion of Taboos—feral godling-child hybrids—to seize Lagos for himself. To fix his mistake and keep Lagos standing, David teams up with his foster wizard, the high god's twin sister and a speech-impaired Muslim teenage girl to defeat the wizard.
Shadow and Bone by Leigh Bardugo (Set in Russia)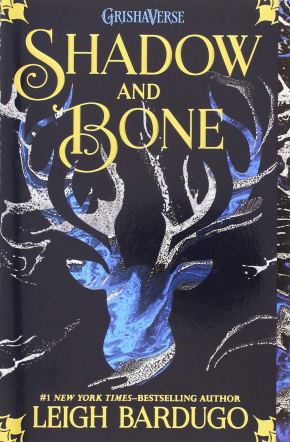 Surrounded by enemies, the once-great nation of Ravka has been torn in two by the Shadow Fold, a swath of near impenetrable darkness crawling with monsters who feast on human flesh. Now its fate may rest on the shoulders of one lonely refugee.
Alina Starkov has never been good at anything. But when her regiment is attacked on the Fold and her best friend is brutally injured, Alina reveals a dormant power that saves his life—a power that could be the key to setting her war-ravaged country free. Wrenched from everything she knows, Alina is whisked away to the royal court to be trained as a member of the Grisha, the magical elite led by the mysterious Darkling.
Yet nothing in this lavish world is what it seems. With darkness looming and an entire kingdom depending on her untamed power, Alina will have to confront the secrets of the Grisha . . . and the secrets of her heart.

We encourage you to take one of the books out and try something different.