I'm thrilled that we can continue offering our services to the community and I am very glad to still be working. It is great to hear from our patrons about how happy they are to still be able to borrow books, movies and magazines from us when they're at home during a lock-down or stay-at-home order. For those of our patrons who are more technically inclined our e-resources have been much appreciated and used. I truly feel that the library and all that it has to safely offer is an essential service. For many of us, getting lost in good books and movies is just the escapism we need to get through these isolating and trying times we're in.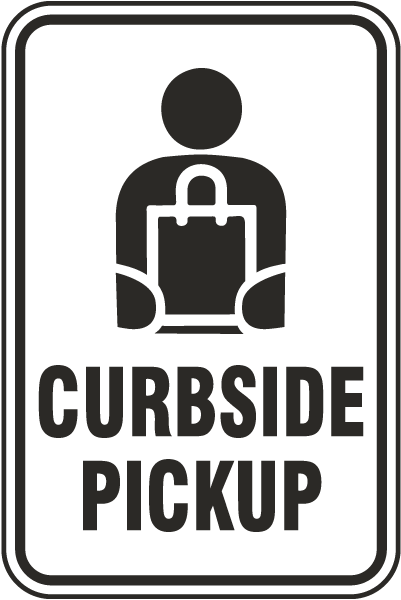 When we offer curbside service we ask our patrons to either go to our website at www.temisklibrary.com, browse our catalogue and then either place the holds themselves (see our blog on how to do that here) or call or email us with a list of titles/authors and we can place the holds for them, pull, check out and bag the items and then speak with the patron to schedule a pick up time. We ask our patrons to wear a mask, bring their card, do their best to be on time for their appointment and knock on our front door. Passing their bag of items out to them is the easiest part of the transaction. It is also probably the most pleasant part of the procedure.
Just a few reminders to everyone, even if you are outdoors at the front door, we are still less than six feet away from you when we pass you your books, so please remember to wear a facemask. Also, please don't just show up at our door and ask us to pick out an armload of books for you. There is more involved than just pulling books off the shelves. It takes time and effort and we are already busy filling orders that have been called in, emailed to us or requested online and getting to the door in a timely fashion to greet the next person scheduled to pick up their bag of library items.
We are in the midst of the third wave of the COVID-19 global pandemic that has been going on for more than a year now. It is in the news every day, as are the recommended public health guidelines. We've been hearing about these same guidelines for over a year along with the terrible toll the virus is taking around the globe. Please follow the protocols that have been mandated so that we can all stay as safe and healthy as possible and we can get back to our pre-pandemic normal in a shorter period of time.
As always we appreciate your patronage and look forward to seeing you again soon.