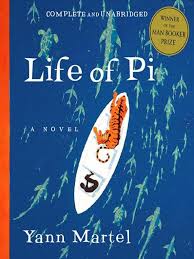 We've all been there. We've picked up a book and looked forward to getting immersed into the story, only to find ourselves confused, bored, and wondering if it's worth the read. One such book that I almost broke up with was Life of Pi by Yann Martel.
Life of Pi is a Canadian fantasy adventure novel. The main character in the novel is Pi Patel, an Indian Tamil man from Pondicherry, who is recounting his childhood story of survival to a journalist. As a boy, Pi finds himself stranded on a lifeboat with a Bengal tiger after a shipwreck in the Pacific Ocean. The novel is structured into three sections, with the first section focusing on Pi reminiscing on his childhood in India. The second section follows Pi's adventure aboard the Tsimtsum freighter that is carrying his family and their zoo animals to North America, as well as the sinking of the ship, and Pi's 227 days aboard the lifeboat. The final section describes the conversation Pi has with officials, who are making an inquiry into the sinking of the ship, after being rescued. Pi gives the officials two differing stories, allowing them to choose which one they like best.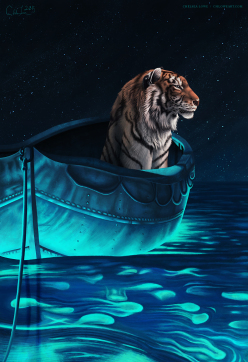 Many of Pi's encounters are quite bizarre, and it often leads the reader to wonder if he is really experiencing these events. Despite the strange musings Pi reverts to and the whirlwind adventures he experiences, this novel is jam-packed with relevant themes.
Such themes include the will to live, the importance of storytelling, spirituality, and growth through adversity.
I almost broke up with this book, but because I didn't, I found myself enraptured by a novel written with warmth and intrigue. Life of Pi is a perfect blend of the fantastical and truth, and it allows the reader to decide which story they like best.