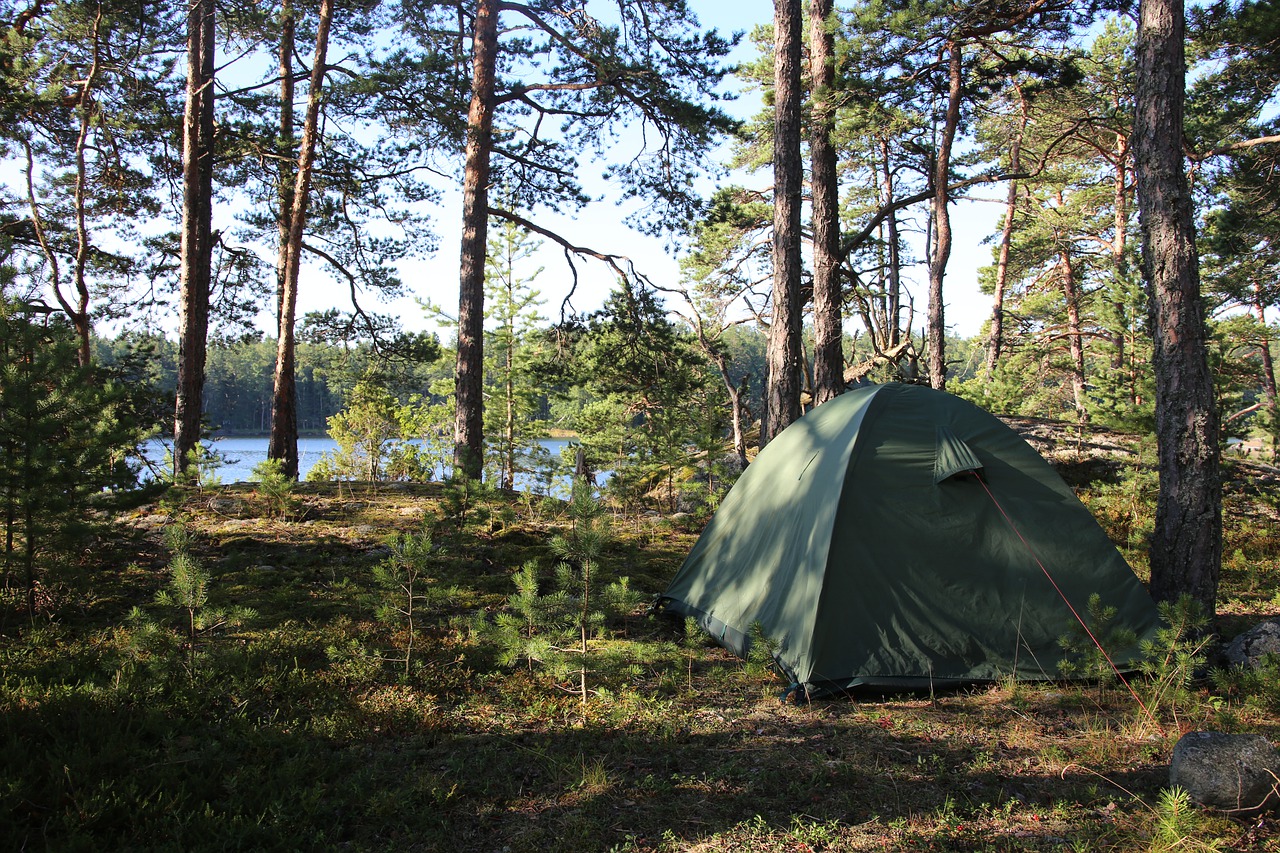 We are blessed to live in an area that is known for beautiful hiking and camping spots! I started camping young, as my father was always keen to hook up the tent trailer on weekends and head out. My dad also introduced me and my brother to hiking, albeit in a somewhat unusual manor. He had some kind of an overland shortcut gene which made him leave the well-maintained trails and bushwhack! We got lost, tired, and sometimes frustrated, but we did see some beautiful spots and hardly ever ran into anyone else! I would recommend that you start with the trails until you know an area well.
My love of camping served me well when I moved to the Yukon as a much younger woman. I cooked in a small fish camp and spent many summers living in a wall tent and cooking over an outdoor fire. I also spent a lot of time camping for the year I worked as a cook in remote hunting camps. Camping can be simple, or as complex as you want it to be! All you really need is a small tent with a tarp to cover it, a sleeping bag, food, pots to cook your food, and either a camp stove or wood to burn and a let's do this attitude! All Provincial Parks insist you buy firewood from them, and you cannot bring your own due to invasive insects.
There are many ways to camp. The Provincial campgrounds rent out campsites, which should be prebooked. These campgrounds offer wood for sale, water and washrooms, although that may be an outhouse. Every Provincial Park offers something different, but you can see what they have on their website at https://www.ontarioparks.com/en . There are also free camping areas that do not provide much, but there is no cost. I have camped at a few of the many campsites available on Red Squirrel Road just before Temagami, but you can find other areas by just googling free campsites in Northern Ontario. There are also private campgrounds which may not be as rustic.
Hiking is a free, fun way to spend time with family and friends. Many of the Provincial campgrounds have hiking trails, and we have some great local trails. There is the trail to Devil's Rock on the Lorraine Valley Road, many trails in Cobalt on the route of the old mines, and Triangle Hill on the Elk Lake Road to name a few. Latchford also has many trails to explore.
I have pulled some of the books we have on camping and hiking. I've included junior books because it can be fun to share fun information with kids before you go camping with them. As well, the library has backpacks to take out for free which come with hiking trail guides, bird identification charts, a compass and other tidbits to make for a great hike. We also have walking poles, and free day passes for a car full of people which give access to Ontario's Provincial Parks.
So, get up and get out this summer!
Here are some books we carry to get you going:
Photo Gallery: Camping and Hiking Books will appear here on the public site.