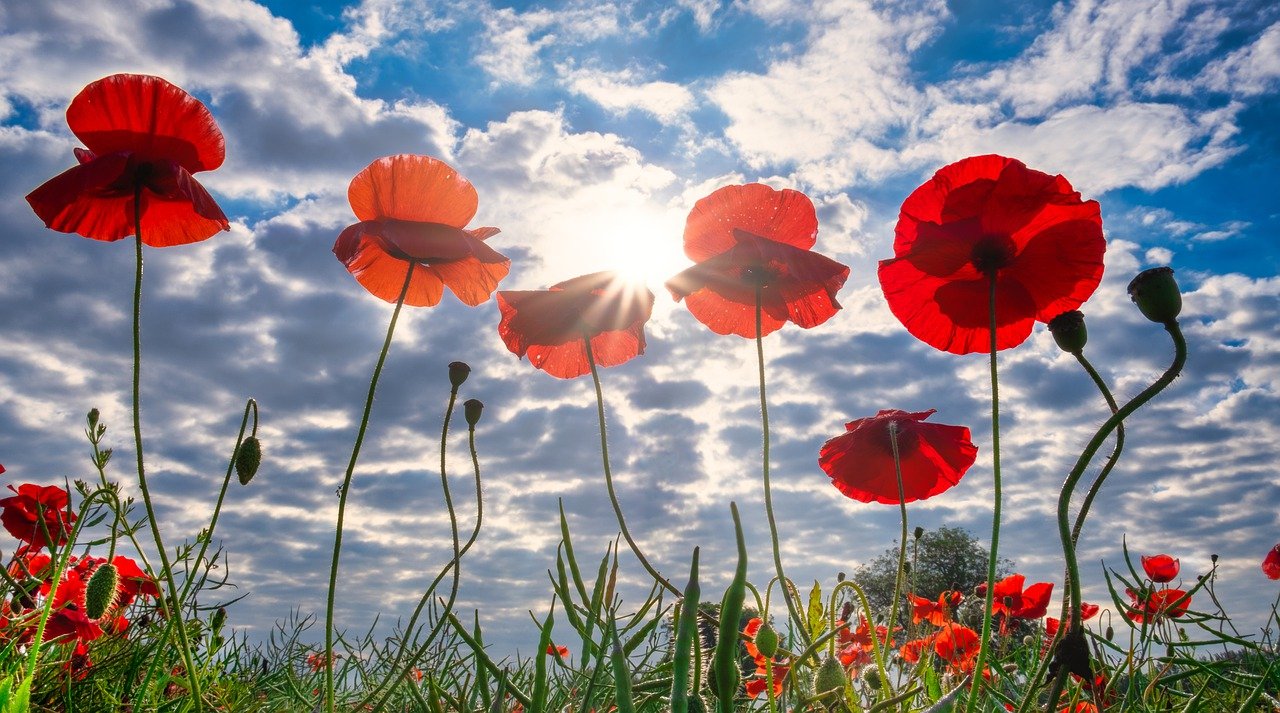 This day was first observed in 1919 and was originally called Armistice Day to commemorate the armistice agreement that ended the First World War. This agreement was signed on November 11th at 11 A.M. Thus, the eleventh hour of the eleventh day of the eleventh month which many have heard of. It was originally held on the Monday of the week in which November 11th fell, but in 1931 the name was changed to Remembrance Day and the holiday was always held on November 11th.
Each year Canadians gather and pause in a moment of silence to honor and remember the men and women who have served. We remember the more than 2,300,000 Canadians who served throughout our history and more than 118,000 who never returned and made the ultimate sacrifice.
Poppies are the flowers used as a symbol around the world to remember those who served. They are often presented on graves in the form of a wreath. Some believe that the flowers symbolize the bloodshed of war due to certain varieties having a blood red color. Another interpretation that comes from classical mythology is that the scarlet flower with the black interior signifies the promise of resurrection after death. Since ancient times, poppies have been used as a symbol of sleep, peace, and death.
Many people credit the Canadian surgeon and soldier John McCrae for popularizing the poppy for remembrance because of his famous poem called "In Flanders Fields".
I hope that this November the 11th, most of you will remember and honor those who served and helped give us a free democratic country to call home! It looks like our local gathering at the cenotaph will be cancelled due to COVID-19, but that does not mean we can't take the time to remember!
We have a selection of books on both Remembrance Day and the various wars that Canada has been involved in. Please feel free to come in and check out some of the books available.
Here is a list of a few of the interesting reads that we have in branch: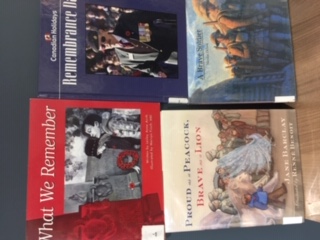 JUNIOR AND YOUNG ADULT:
Proud as a Peacock, Brave as a Lion
A Brave Soldier
What We Remember
Remembrance Day-Lieutenant Andy Pope Normandy 1944
The Trenches-Billy Stevens, The Western Front 1944-1918
D-Day-Lieutenant Andy Pope Normandy 1944
ADULT:
Living Through World War 1
Vimy
The Volunteer-One Man, and Underground Army, and the Secret Mission to Destroy Auschwitz
Heritage by Default 1914-1920-Kapuskasing and the Biggest Internment Camp in Canada During the First World War.
The World of Anne Frank
Valour Remembered-Canada and the First World War
Valour Remembered-Canada and the Second World War
The War That Ended Peace-The Road to 1914
Paris 1999-Six Months That Changed the World
Canada's Great War Album