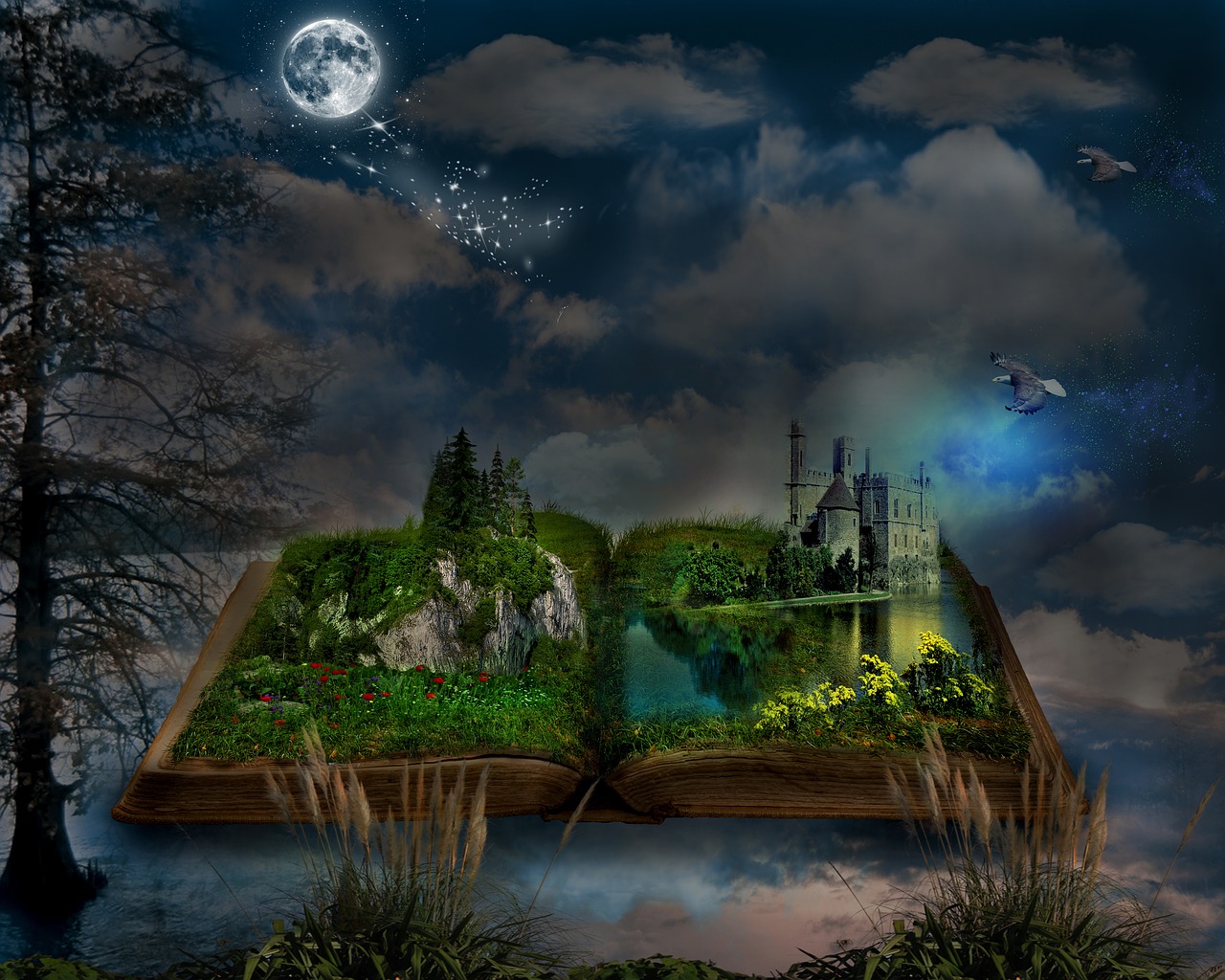 When I mention that my genre of choice to read is fantasy, some people turn up their noses and state they would never read that. I'm a firm believer in reading what makes you happy and books filled with magic are what most often bring me joy.
Reading is often an escape from the real world, a time where we can relax and see things from another view. Fantasy truly provides that because the stories are often about another world where anything is possible, where fantastical beasts roam and sometimes talk, where people can wield magic, where there is no technology. I find it fun to visit a world different from the one we live in, though often with some of the same struggles: poverty, prejudices and racism, family and friendships. It's nice to leave our world behind for a while and visit somewhere new.
When most people think of fantasy novels, they think of high fantasy with an involved story line, lots of world building, set in the distant past, usually with a hero and a quest. Game of Thrones is an example of high fantasy. But fantasy is a layered genre. My current preferred sub-genre is contemporary fantasy, where the stories are set in our world but add magic (like urban fantasy but without other creatures like vampires, werewolves etc). I love the idea that there is more to our world than we see or know that we could stumble upon something amazing one day and our lives would be thrust into an adventure. One of my favourites is An Unkindness of Magicians (which you can get on Overdrive). Other examples would be Practical Magic by Alice Hoffman and The Invisible Life of Addie LaRue by V.E. Schwab.
Many people discount fantasy without realizing that world-building takes a lot of skill. Much like historical fiction, authors need to consider every aspect of the world and how the characters will interact with it. If the author is including magic, they have to form rules for it as well. The world that a story is set in can be as much of a character as the people, like in Harry Potter. It's challenging to build a world that feels real to the reader and bring it across without enormous information dumps that slow down the story and possibly bore the reader.
Because there are many aspects to fantasy, I challenge you to give one a try. You could read contemporary fantasy (set in our world), historical fantasy (set in the past but with a magical twist), urban fantasy (with vampires or werewolves), high fantasy (with in depth story lines and often done in a series), or anything in between. There really is something for everyone in the genre, you just have to find it.