Posted on Friday, October 05, 2018 06:47 AM
I always say, "There are too many books to read, and not enough time." If your reading list is as long as mine, it can be overwhelming at times to think about how long it will take to read them. At the same time, I'm stubborn. When I start reading a book, I like to finish it even if I'm not enjoying it. There have been books that took me over a year to read. That said, I did read other books during that time.
In the last couple of years, I've started to follow a friend's advice: Life is too short...
Posted on Wednesday, September 19, 2018 06:24 AM
The use of an unreliable narrator in fiction books is a common trope, particularly within the mystery and thriller genre. An unreliable narrator adds to the intrigue. It leaves the reader wondering whether or not they can be trusted. Is the narrator crazy? Or is there actually someone out to get them…
One of the more popular books with an unreliable narrator is Girl on the Train by Paula Hawkins. The main character may have witnessed, or even been involved in a crime, but she was drunk and...
Posted on Thursday, September 06, 2018 12:35 PM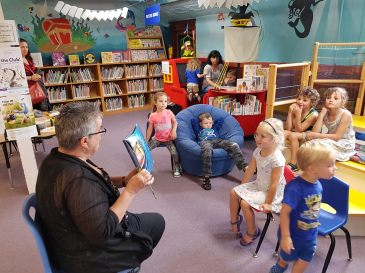 I believe that story time is the most important of all the programs that we offer at the library. This program brings parents, caregivers, and children together, but it also shines a light on the public library's commitment to early literacy and child development for our community.
Recent studies have shown that reading books aloud to children helps develop their reading skills long before they are able to read.
How is library story time different from reading to your children at home?
Posted on Wednesday, August 22, 2018 06:31 AM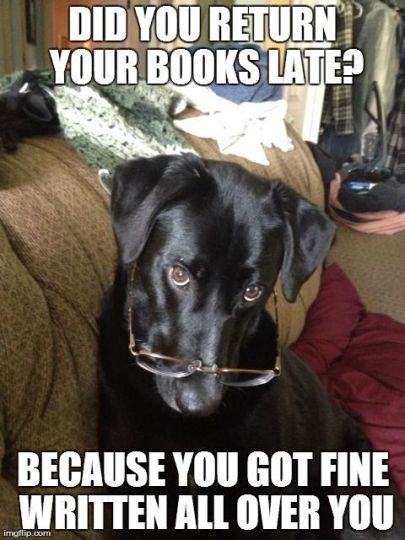 The best things in life are free! How true that is when considering what your Public Library has to offer: Books, DVDs, Magazines, Games, Puzzles, Backpacks, Snowshoes, Public access computers, free downloadable eBooks and so much more. These materials are available to all residents of Temiskaming Shores at no cost. Non-residents are subject to an annual fee unless they reside in a contracting township.
The online catalogue allows patrons to put a hold on a particular book, and also to renew...
Posted on Wednesday, August 15, 2018 06:37 AM
Canadians have much to be proud of. Canada is known for hockey, maple syrup, beautiful scenery, a diverse culture among other things. There is another thing we should be proud of and that is the quantity and quality of Canadian authors. Some were born in Canada whereas others are new Canadians whose writing often reflects their heritage. The list includes poets, children's authors, literary historians all of whom have a lot to offer readers.
Margaret Atwood writes in a variety of styles all of which...