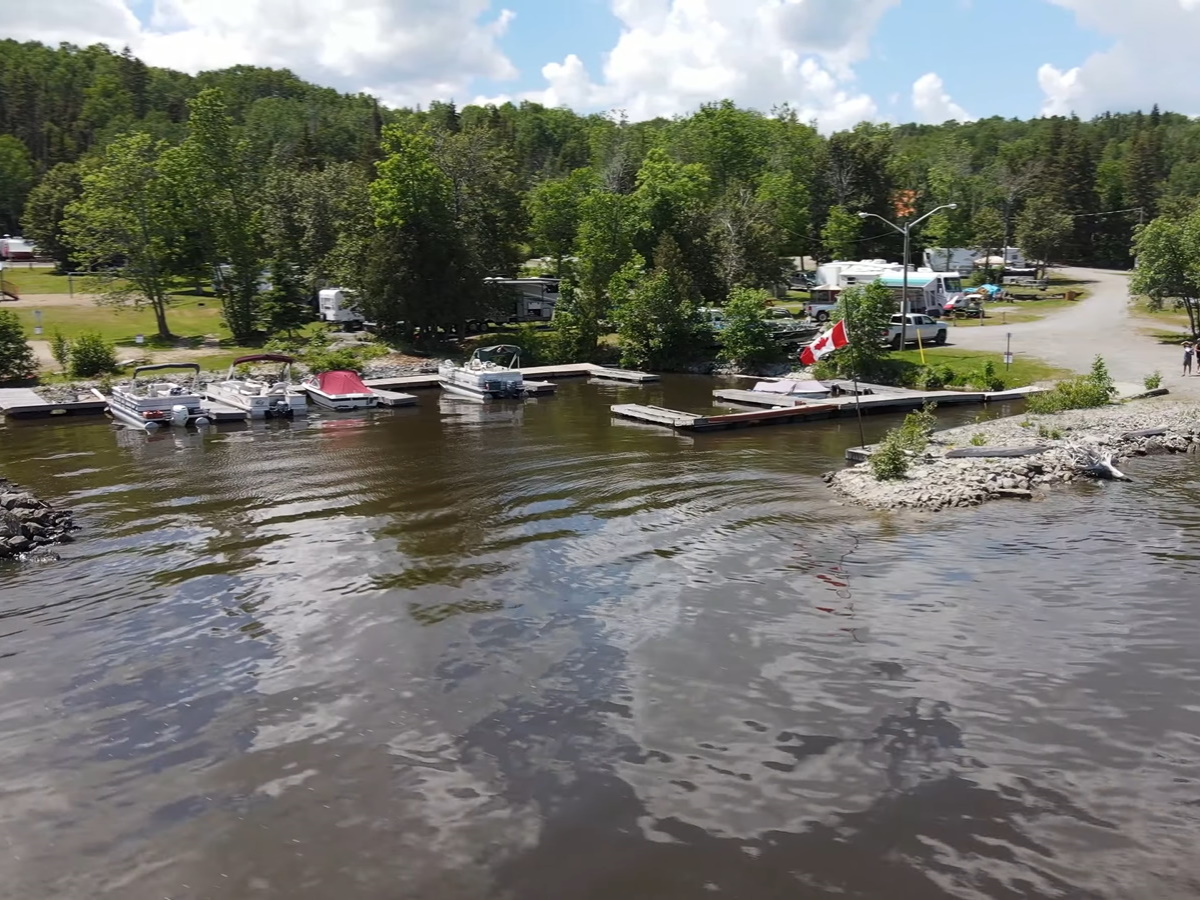 Bucke Park is a short and long-term campground located at the southern boundary of the City of Temiskaming Shores only a ten-minute drive from Haileybury! It offers forty-two sites that service seasonal and transient campers, both RVs and tents. A northern gem with these great services:
Potable Water
30 Amp Electrical Service,
Heated Washrooms
FREE Hot Showers
Sheltered Sand Beach
Kids Playground
Great Shore Fishing
Boat Launch and Docking Slips
Winter RV Storage
Entry to the Devil's Rock Trail System
Bucke Park will open for the season on May 12, 2023
Check out this bird's-eye view of Bucke Park Campground from the summer of 2020
Click here to access our 2023 Seasonal Camper Package
2023 Rates
Daily
Weekly
Monthly
Seasonal
Tent Rates
$26.78
$166.01
$498.02
$1,275.00
RV Rates
$53.55
$262.40
$722.93
$2,088.45
Docking Fees
$15.30
$86.70
$166.01
$306.00
*Plus applicable taxes

Booking Information
Looking for Daily / Weekly / Monthly Camp Sites? Click here!
Daily, weekly and monthly sites are available to book through our day-to-day operator. Contact information will be available in early 2023.
Looking for a seasonal camp site? Click here!
To book a seasonal camp site please contact City Hall directly at 705-672-3363 or email us at buckepark@temiskamingshores.ca.
Seasonal sites are popular so limited sites are available.