Posted on Wednesday, July 24, 2019 02:48 PM
Fantasy books are a wonderful escape to worlds full of potential and adventure. Typically thought of as a male savior with a sword or magic who sets off on a quest to defeat evil looking to conquer a world based on Western culture (Game of Thrones is a good example), the genre is much more than that.
What's great about many fantasy books being released lately is that they are being set in non-Western cultures. These books give us a look inside a different way of life while still providing a great...
Posted on Wednesday, July 10, 2019 10:38 AM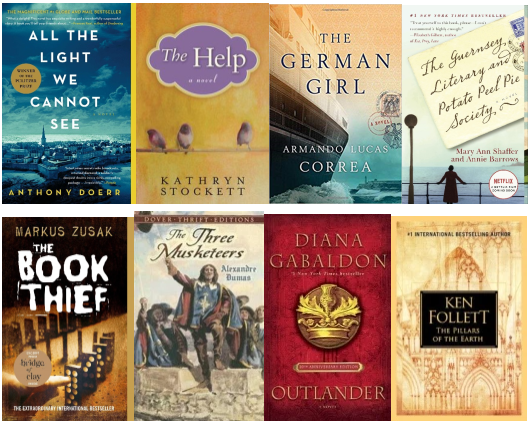 I love to read. As a library clerk, that hardly seems surprising. Working in the library has exposed me to a variety of authors and genres, but there is one genre that never seems to disappoint me, and that is historical fiction. To me, there is something so intriguing about reading a book that takes place during a real historical event, such as during WWII, but has the added creativity of a fiction novel. When the backdrop for a novel is based on real events it gives me the feeling that...
Posted on Wednesday, June 26, 2019 03:33 PM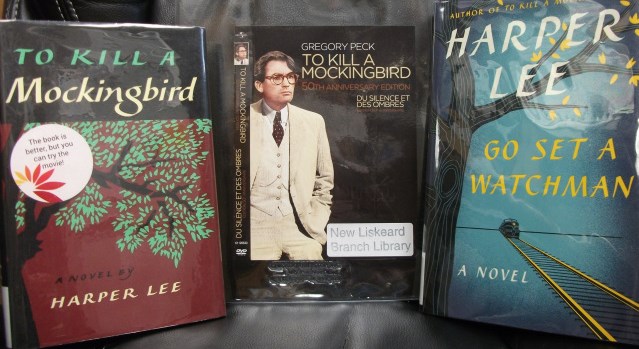 To Kill a Mockingbird by Harper Lee
If you have never read "To Kill a Mockingbird" by Harper Lee I would highly recommend it to anyone who loves a great story! It contains just about every emotion you can think of: anger, sadness, humor, compassion, righteous indignation, jealousy, racism, envy, and more…and, it makes you think!
To Kill a Mockingbird is about conscience and how it is instilled in two children. It is about a courageous Southern lawyer Atticus Finch "appointed to defend...
Posted on Wednesday, June 19, 2019 11:02 AM
I have always been an avid fiction reader, but one day I stumbled across the story of Earnest Shackleton and his 1914-1917 trans-Antarctic Endurance Expedition. Wow! This has to be one of the most incredible adventure stores of all time. I was hooked. I was a young, bored girl living in Victoria with a huge desire for adventure. I started stalking the aisles of our local Carnegie library, always on the search for stories of life on the edge, of struggles and survival, and...
Posted on Wednesday, June 05, 2019 11:26 AM
You don't have to wear your pajamas to renew your library books, but you can!
If you have the internet at home or data on a mobile device, you can renew your books at anytime through the Temiskaming Shores Public Library website. All you need is your library card number, found on the back of your card. If you don't have it, call or stop in during business hours, and we can give it to you.
When you visit our website, click on Catalog in the list next to our logo or under the large picture that says...