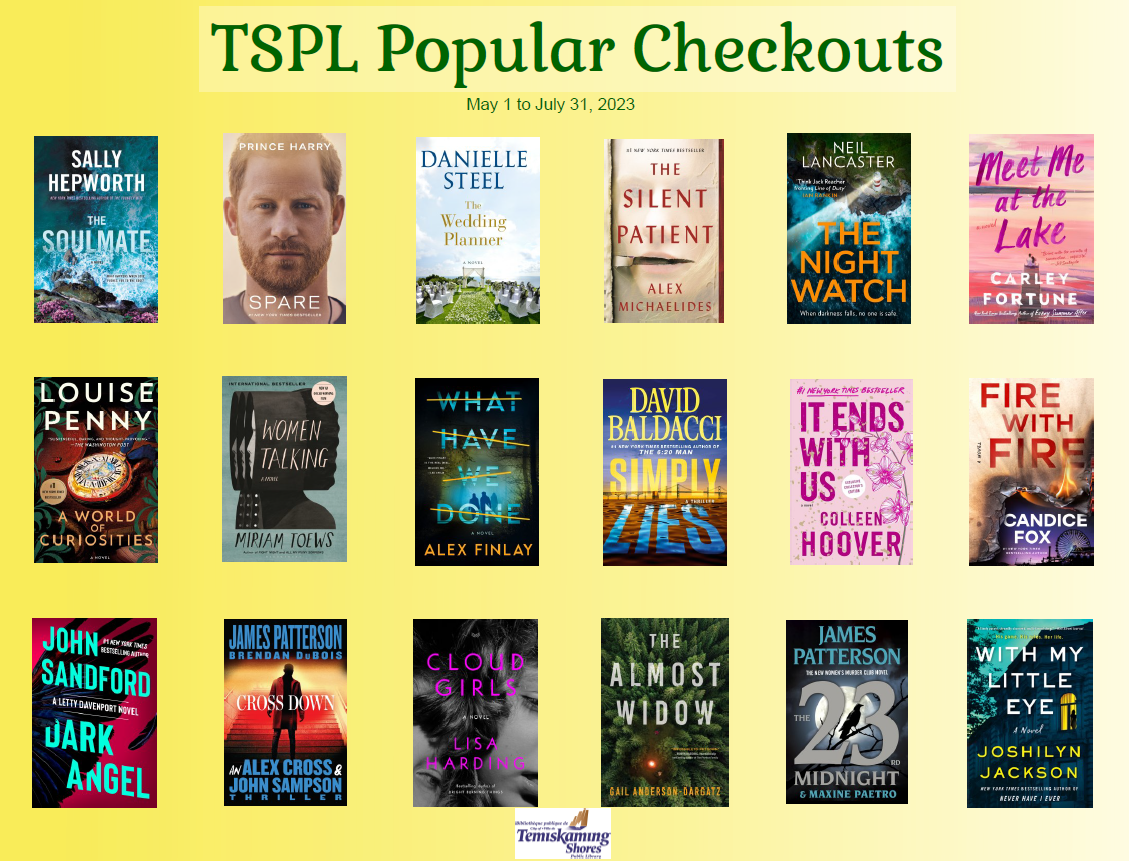 Posted on Wednesday, August 02, 2023 03:35 PM

Here are the most borrowed books at Temiskaming Shores Public Library between May 1 and July 31, 2023:

The Soulmate by Sally Hepworth
Spare by Prince Harry
The Wedding Planner by Danielle Steel
The Silent Patient by Alex Michaelides
The Night Watch by Neil Lancaster
Meet Me at The Lake by Carley Fortune
A World of Curiosities by Louise Penny
Women Talking by Miriam Toews
What Have We Done by Alex Finlay
Simply Lies by David Baldacci
It Ends with Us by Colleen Hoover
Fire With Fire by Candice Fox
Dark Angel...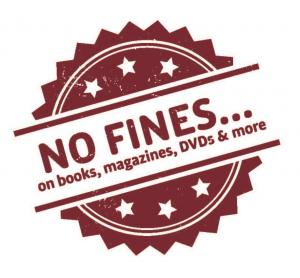 Posted on Wednesday, July 26, 2023 05:16 AM
The Temiskaming Shores Public Library is excited to pilot a fine-free material return model that eliminates late fees on many categories of items. The new pilot program supports equitable service to the community by reducing barriers to library resources. While paying a small fine for a late item is affordable for some individuals, there are other residents on fixed incomes who may find this challenging. Outstanding fines can disproportionately affect some members of the community, who rely on...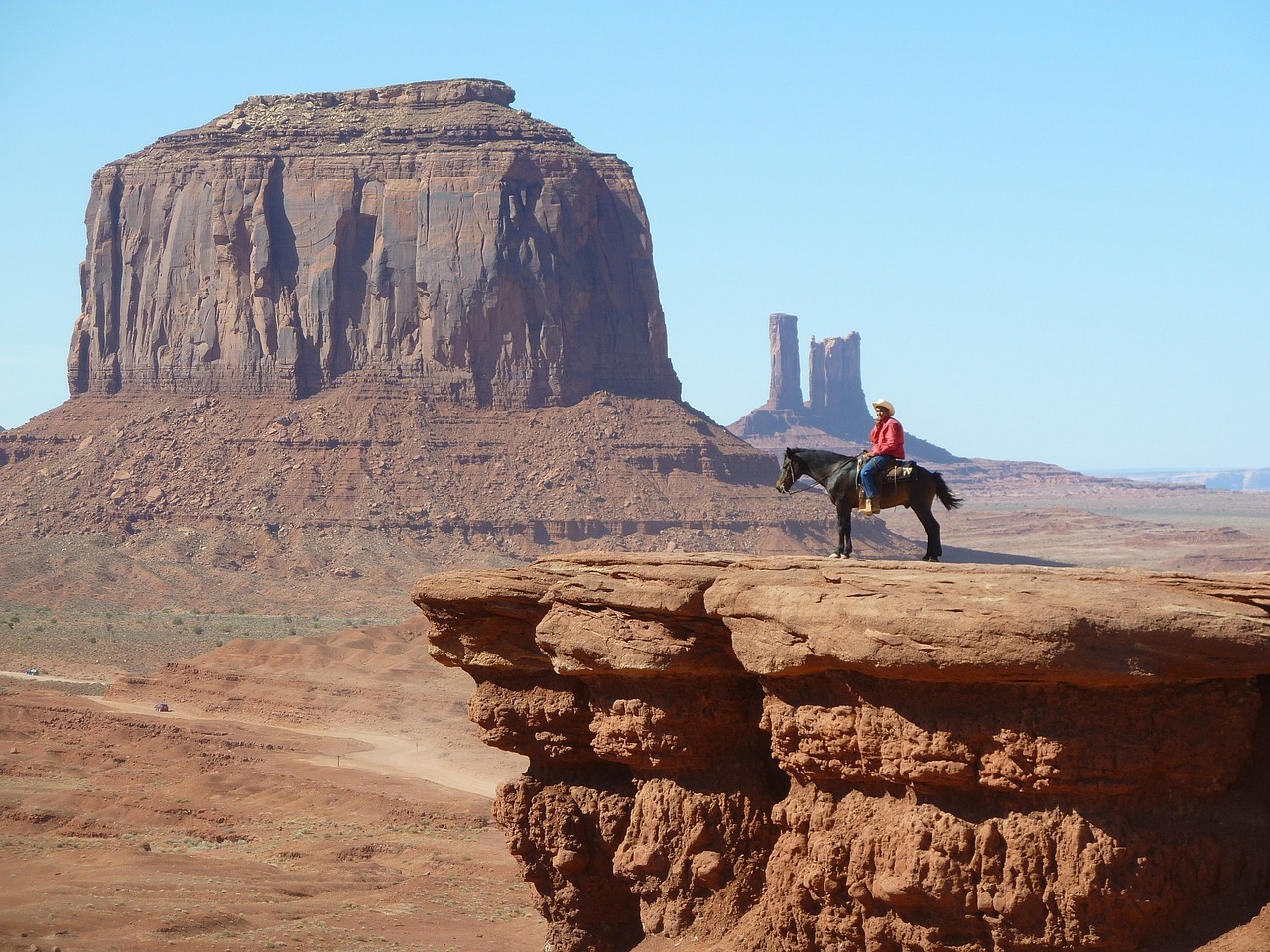 Posted on Wednesday, July 19, 2023 05:25 AM
National Day of the Cowboy falls on the fourth Saturday of July. A brief history of this day can be found from nationaltoday.com that informs the reader of this national day first being proposed by the organization National Day of the Cowboy as a bill to the state of Wyoming back in 2005. This bill proposed to preserve and celebrate cowboy culture and history in the state. This bill was passed and by the end of July 2019, 15 different states also passed this bill. This organization has raised...

Posted on Wednesday, July 12, 2023 05:24 AM
To continue to promote children's reading over the summer even though they're not in school, the Temiskaming Shores Public Library has created, in both English and French, a TD Summer Reading Club Youth Reading Challenge. This makes it a little more challenging, as they need to choose books that meet the criteria of six of the eight offered challenges. We think this also offers an element of fun, and best of all there will be a random draw on Saturday, August 26 and one lucky winner will win a...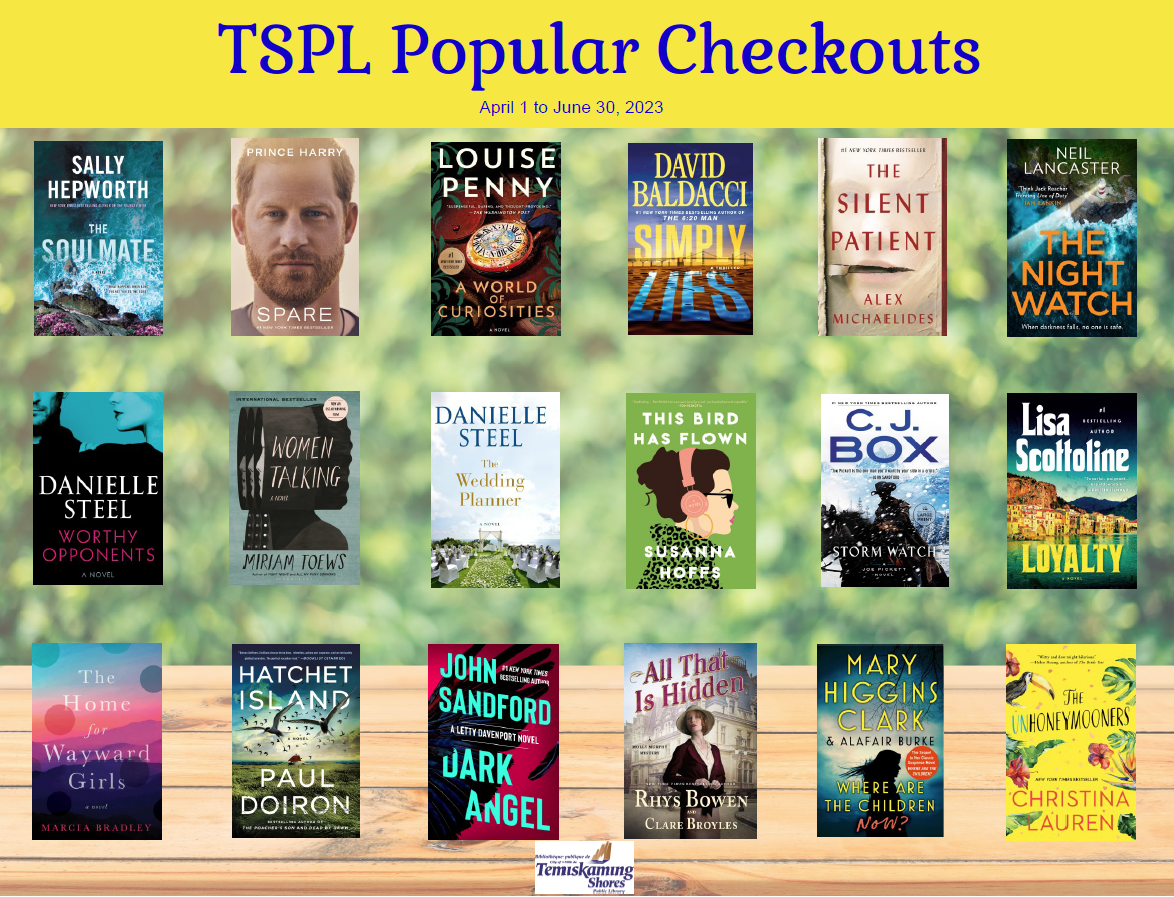 Posted on Wednesday, July 05, 2023 05:45 AM
Here are our most checked out books between April 1, 2023 and June 30, 2023.
The Soulmate by Sally Hepworth
Spare by Prince Harry
A World of Curiosities by Louise Penny
Simply Lies by David Baldacci
The Silent Patient by Alex Michaelides
The Night Watch by Neil Lancaster
Worthy Opponents by Danielle Steel
Women Talking by Miriam Toews
The Wedding Planner by Danielle Steel
This Bird Has Flown by Susanna Hoffs
Storm Watch by C.J. Box
Loyalty by Lisa Scottoline
The Home for Wayward Girls by Marcia Bradley