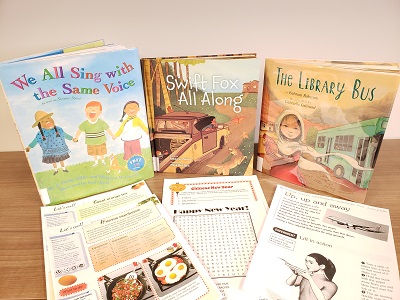 Posted on Thursday, January 21, 2021 06:23 AM
Family Literacy Day takes place every January 27th to raise awareness about the importance of reading and engaging in literacy activities as a family.
Family literacy focuses on family members helping to improve the reading and writing skills of the entire family.
By reading to children and engaging in fun literacy activities regularly, adults actively keep their own skills sharp and also help children improve their skills. Just fifteen minutes a day can improve a child's literacy skills...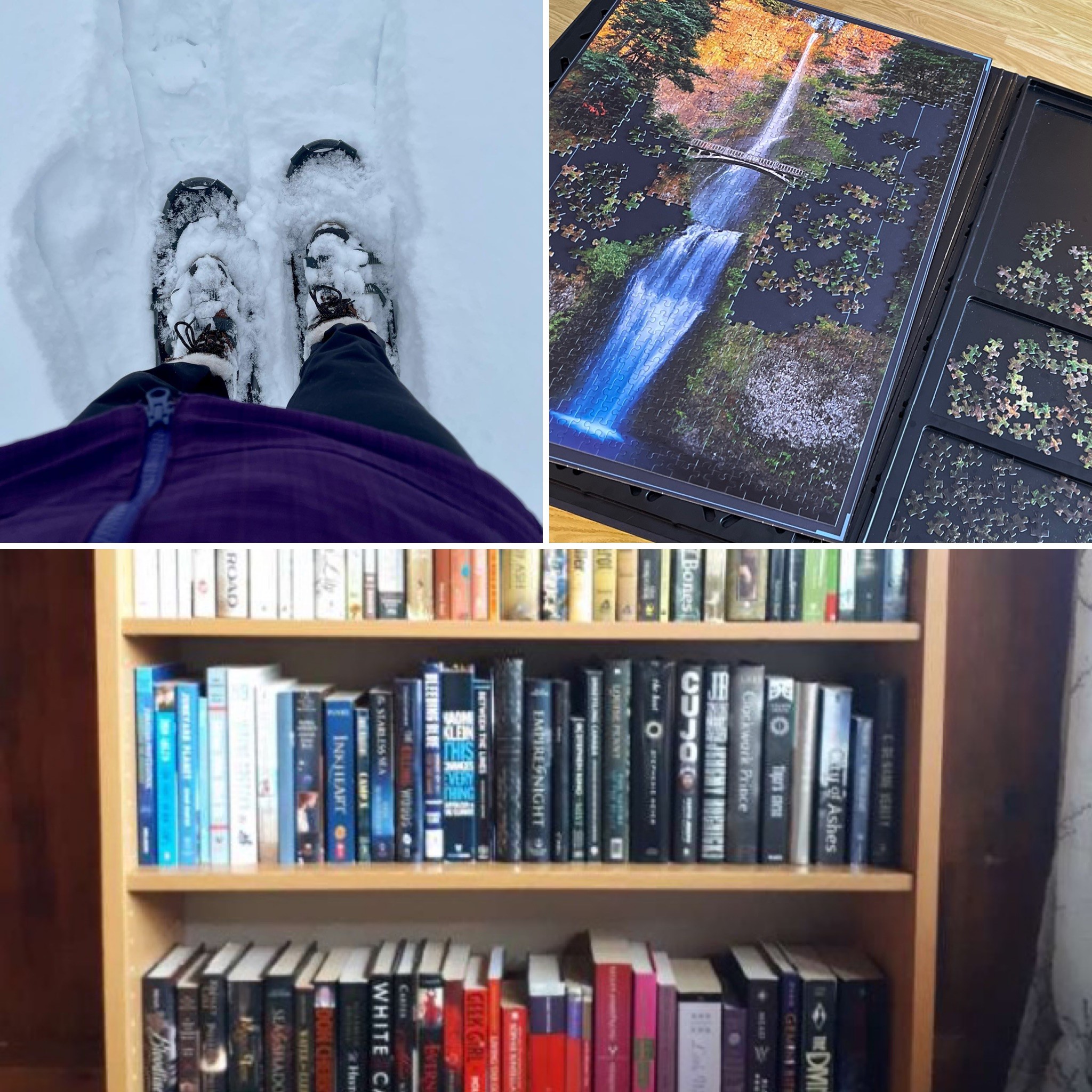 Posted on Tuesday, January 19, 2021 01:09 PM
Mental well-being and physical health are more important than ever during the COVID-19 pandemic, when we are all dealing with uncertainty and stress as we try to keep up with the changes in our lives and manage our worry about loved ones. The Temiskaming Shores Public Library can help contribute to well-being and physical health, by offering books and movies in both official languages to help support education and for entertainment, and a wide variety of games, puzzles, magazines, audiobooks and...
Posted on Tuesday, January 12, 2021 02:38 PM
2020 was quite the year. Thankfully we had some great books to escape into. Here's what was popular at TSPL last year.
Fair Warning by Michael Connelly
Crooked River by Douglas Preston & Lincoln Child
Blue Moon by Lee Child
Walk the Wire by David Baldacci
A Silent Death by Peter May
The Rise of Magicks by Nora Roberts
The Night Fire by Michael Connelly
The Lantern Men by Elly Griffiths
The Guardians by John Grisham
Criss Cross by James Patterson
Camino Winds by John Grisham
Call of the Raven by Wilbur...
Posted on Wednesday, December 23, 2020 04:02 AM
With the holiday season almost upon us, it might be a good idea to take a few moments to yourself and think about what you can do to keep stress levels under control this winter.
The COVID-19 pandemic has changed our routines and our lives in so many different ways. For some of us it has meant time working from home, or having children do virtual classes. In many ways, the world has slowed down. People have taken up new interests or gone back to things they used to enjoy. This...
Posted on Monday, December 14, 2020 03:21 PM
Ah Noël!!! Oui c'est un temps de l'année très occupé. On dirait que notre liste n'a pas de fin! Mais c'est aussi un temps à se réjouir de tout un tas de bonnes choses!
Même si cette année sera probablement très différente nous pouvons quand même être reconnaisants de ce que nous avons et se rappeler de les années passées. Nous pouvons souhaiter que Noël prochain sera le plus beau de tous les Noëls!
En attendant, je vous encourage de feuilleter nos livres pour vous inspirez à faire la cuisine traditionnelle,...