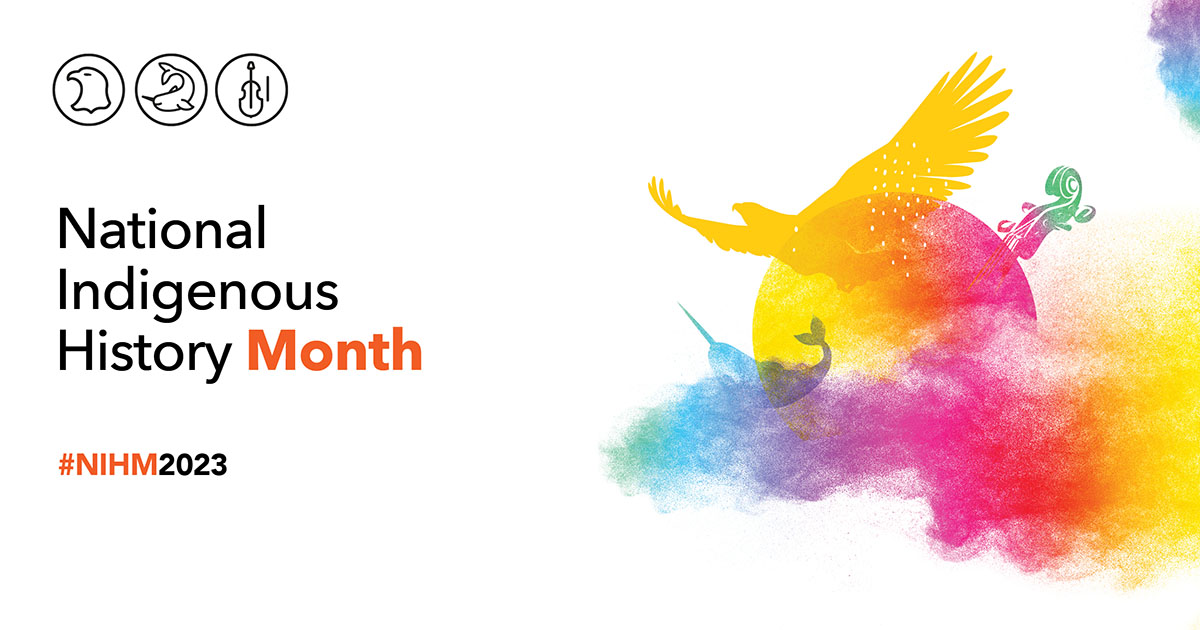 Posted on Wednesday, June 21, 2023 05:21 AM
The House of Commons designated June as National Aboriginal History Month in 2009. The name was changed to National Indigenous History Month in 2017.
The Temiskaming Shores Public Library boasts a number of great indigenous authors and their works in our collection. Authors like Wab Kinew, Angeline Boulley, Tomson Highway, Michelle Good, Joseph Boyden and others, including my favourite, Richard Wagamese.
I had the extreme pleasure of meeting Mr. Wagamese at a library conference where I attended a...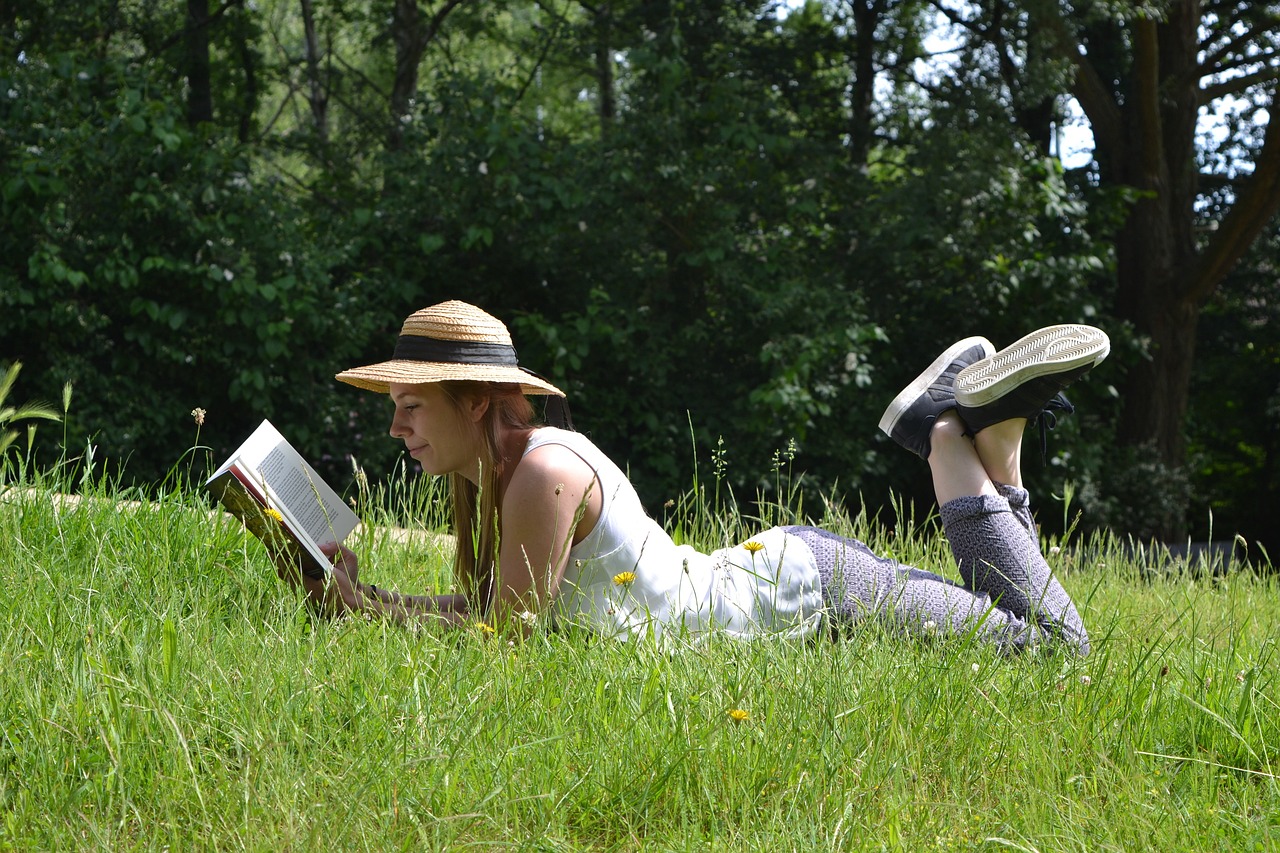 Posted on Wednesday, June 14, 2023 05:40 AM
Looking for something fun and light or a twisty thriller to read this summer?
Here are some of the recent books we've received at Temiskaming Shores Public Library that you may want to add to your reading list!
A Little Ray of Sunshine by Kristan Higgins (FIC HIG): It's a huge surprise to his adoptive mother, Monica, who thought she had a close relationship with Matthew, her nearly adult son. Until he secretly arranged a vacation to Cape Cod so he could meet his birth mother... without a word to...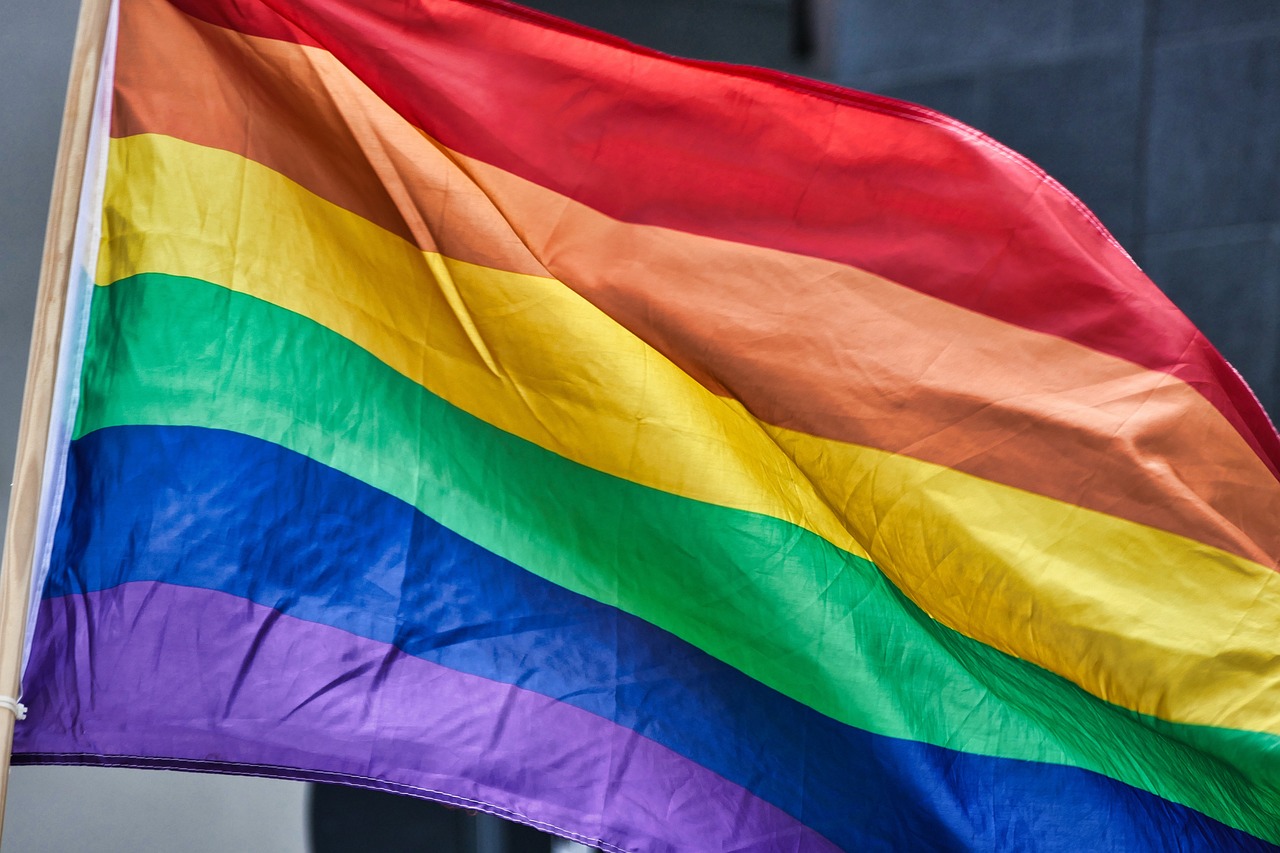 Posted on Wednesday, June 07, 2023 05:50 AM
Another year has rolled by and here we are in June 2023, a month for bringing awareness with LGBTQIA+ PRIDE. Since the Stonewall Uprising on June 28, 1969, the month of June has since been chosen to commemorate those whose lives were lost to hate crimes or HIV/AIDS and to recognize the impact they have had on history.
If anyone is looking to read novels inclusive to the LGBTQ community, please have a look below. Select titles can also be found with Overdrive's Libby app to be enjoyed in eBook or...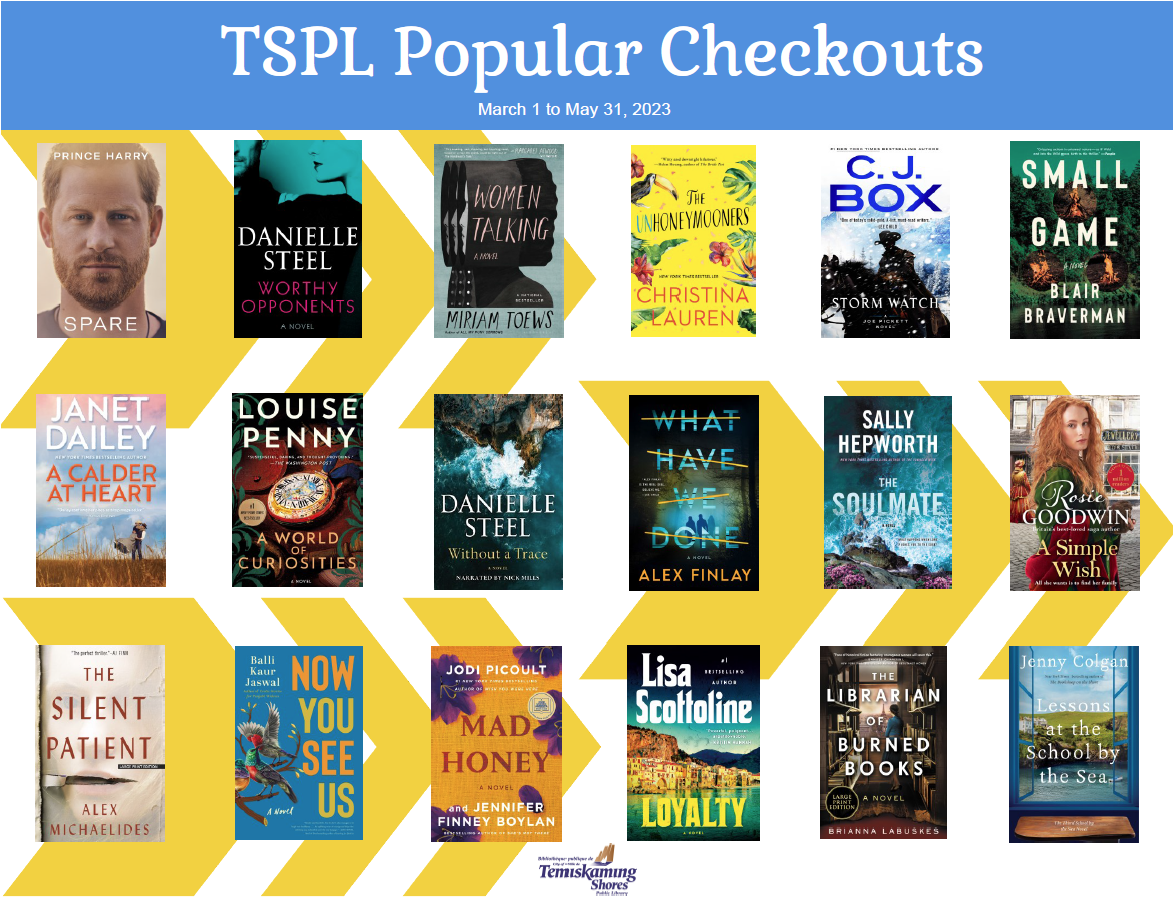 Posted on Thursday, June 01, 2023 03:44 PM
Here are our most checked out books between March 1 and May 31, 2023:
Spare by Prince Harry
Worthy Opponents by Danielle Steel
Women Talking by Miriam Toews
The Unhoneymooners by Christina Lauren
Storm Watch by C.J. Box
Small Game by Blair Braverman
A Calder at Heart by Janet Dailey
A World of Curiosities by Louise Penny
Without a Trace by Danielle Steel
What Have We Done by Alex Finlay
The soulmate by Sally Hepworth
A Simple Wish by Rosie Goodwin
The Silent Patient by Alex Michaelides
Now You See Us by...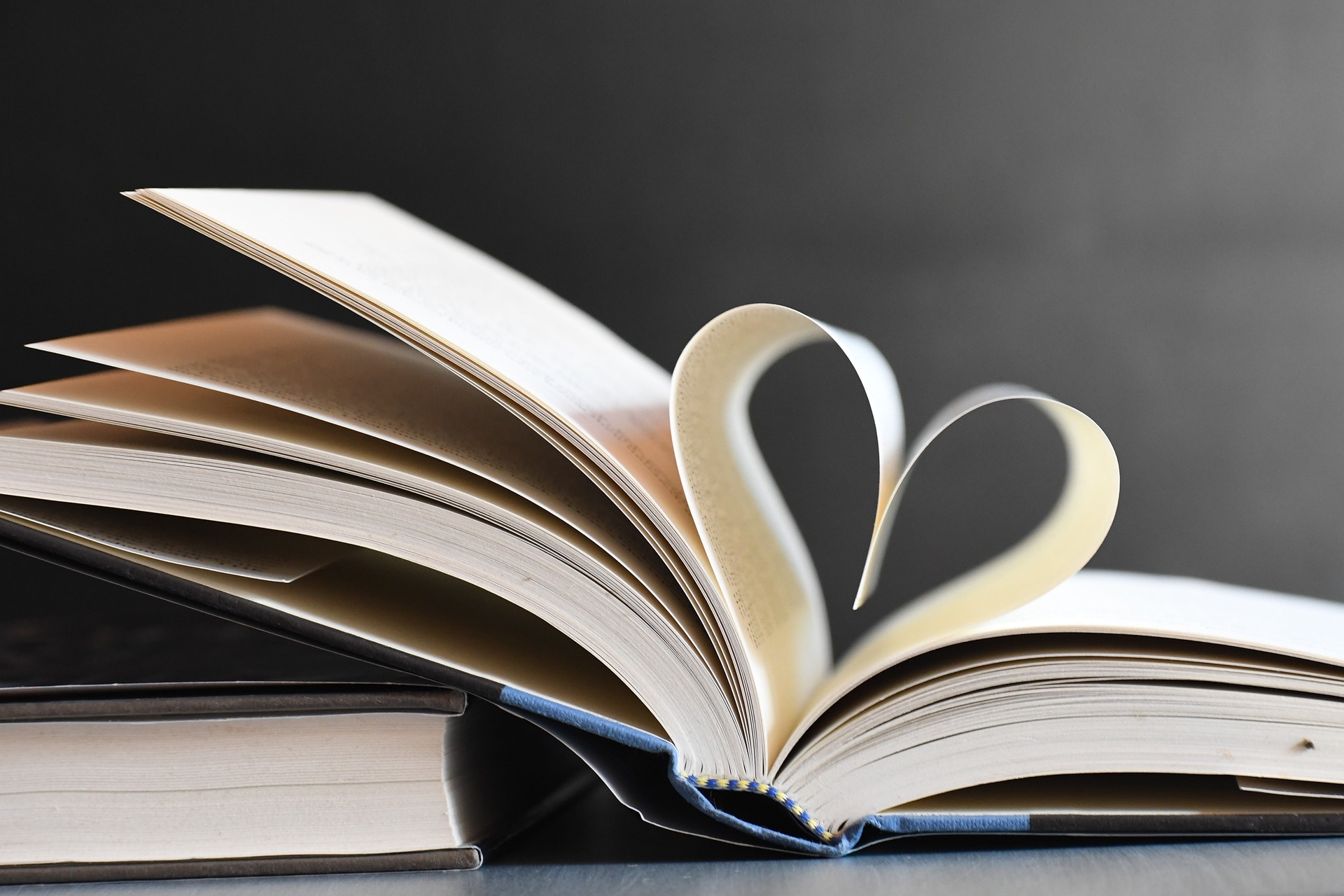 Posted on Wednesday, May 10, 2023 05:44 AM
"A reader lives a thousand lives before he dies, said Jojen. The man who never reads lives only one."
This quote, written by George R.R. Martin is from his novel A Dance With Dragons, book five in his Song of Ice and Fire series.
When asked what this particular quote means, Cornelia Funke, a children's book author explained that "every time you read a book, you leave a little life on every page. Readers don't just read a book, they live it. Reading helps you to live life to the fullest." (