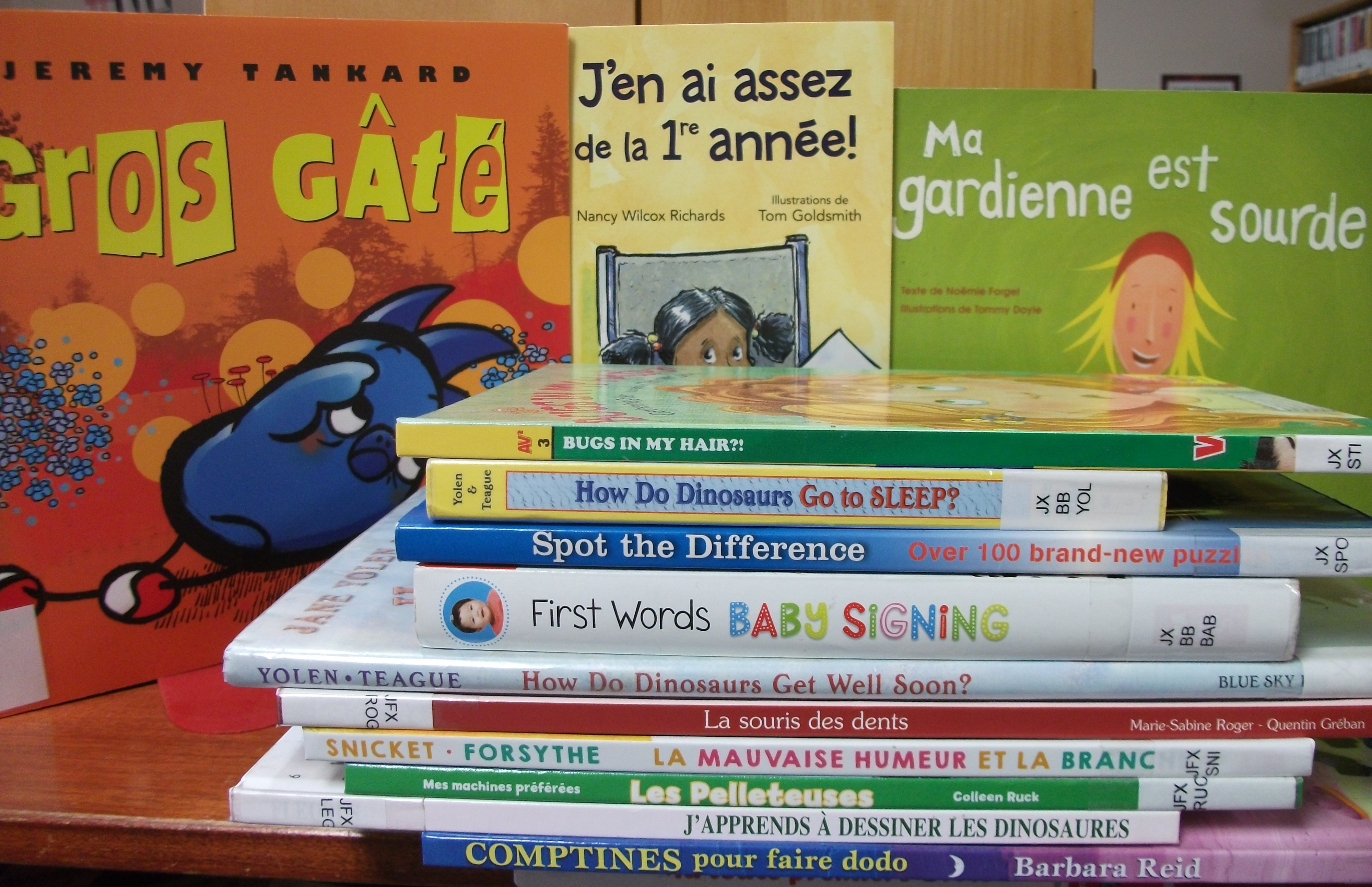 Posted on Wednesday, January 30, 2019 02:19 PM
Whether your children will be experiencing their first visit to the doctor, maybe having difficulty making friends, or just have so many questions, the library offers books on a variety of subjects! In many cases these great books may ease their apprehension. They could also help you answer the numerous questions they may have about difficult circumstances we all encounter at one time or another!
Here are a few titles in both languages:
English
Splat the Cat Goes to the Doctor by Rob Scotton
Bugs...
Posted on Wednesday, January 16, 2019 02:36 PM
Now that the hustle and bustle of the very busy holiday season is behind us, it is time to rest, relax, and curl up with a good book.
The New Liskeard branch of the Temiskaming Shores Public Library has an in-library program happening right now with the same name.
All you need to do is choose a library book(s) that you wish to read and ask staff for a Curl Up With a Good Book form for each of your books. On the form we ask for your name, the title of the book and then for you to write down a little...
Posted on Wednesday, January 09, 2019 05:17 AM
It's always fun to see what books patrons are checking out the most.
James Patterson and his various co-authors are the most popular, having eight books on our top 100 list. Stuart Woods follows with six titles on the list, and Danielle Steel rounds out the top three with five titles.
Most of the titles aren't surprising as they are popular authors. I suspect Margaret Atwood's The Handmaid's Tale made the list because of the popularity of the television show (we have the first season on...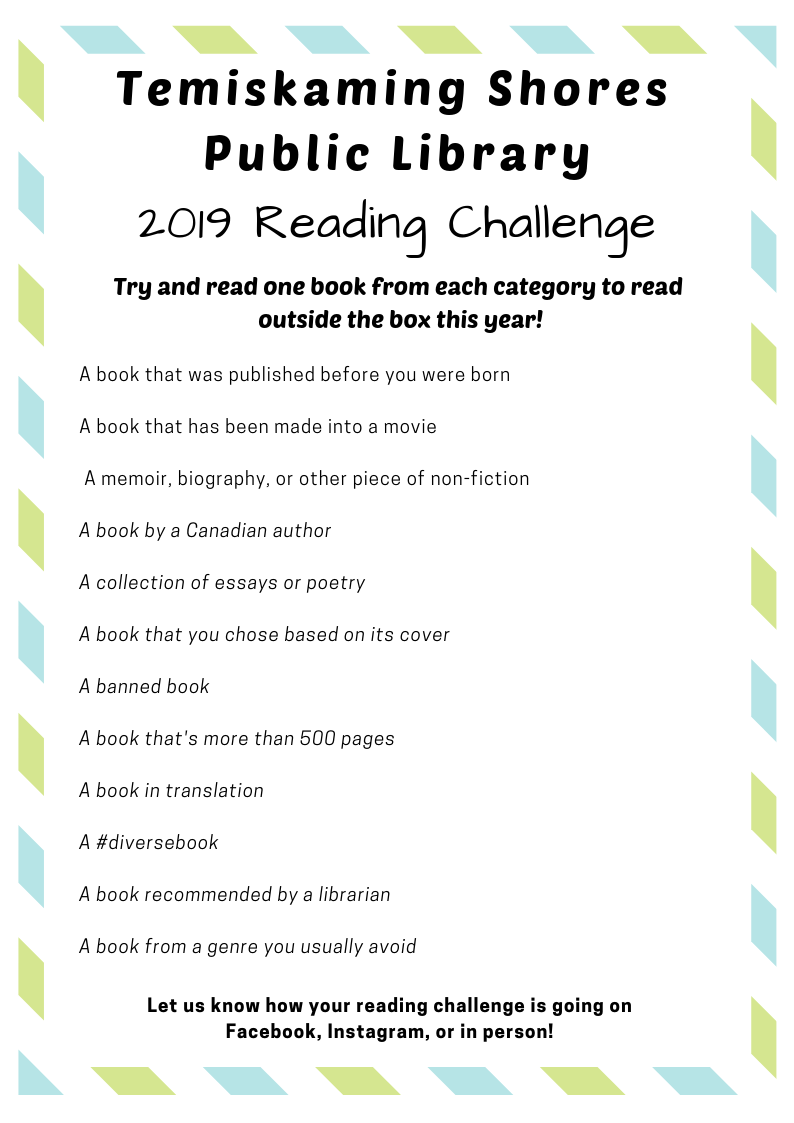 Posted on Wednesday, January 02, 2019 05:24 AM
With 2019 quickly approaching, it is time to start thinking about New Year's resolutions. While resolutions regarding health and finances are often popular, they are not necessarily "fun". That is why bookish New Year's resolutions are the way to go (or maybe we're just biased here at the library). While we love to challenge ourselves to read more books in a year, it is great to resolve to read different books as well. This year, the Temiskaming Shores Public Library will be doing a 2019 Reading...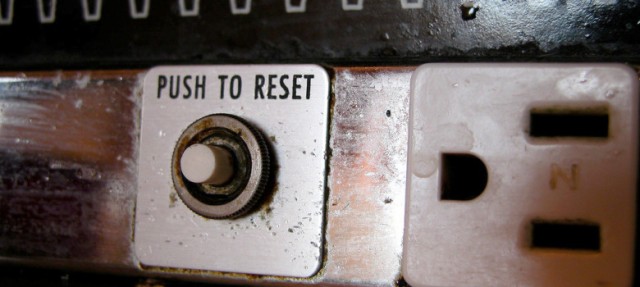 Posted on Wednesday, December 19, 2018 05:02 AM
It's the holiday season, stockings are being stuffed and bellies are getting filled; but there's another thing that has reached capacity: your hard drive!!!
Every New Year, I like to clean up my digital spaces. It might seem like a daunting task with the amount of devices and avatars that we connect with, both at home and at work; but it is possible! I propose two solutions- we'll start with the easiest.
A light scrubbing: This is the wimpiest way to clear up some space. It's as simple as going...