The Temiskaming Shores Public Library is now located at 285 Whitewood Ave. West in Temiskaming Shores. The complete mailing address is as follows:
Temiskaming Shores Public Library
285 Whitewood Ave West., Box 668
Temiskaming Shores, ON
P0J 1P0
Telephone: 705-647-4215
Hours of operation are:
Mondays: 10:00 am - 4:00 pm
Tuesdays: 10:00 am - 8:00 pm
Wednesdays: 10:00 am - 8:00 pm
Thursdays: 10:00 am - 8:00 pm
Fridays: 10:00 am - 4:00 pm
Saturdays: 10:00 am - 4:00 pm
Sundays: Closed
Click to contact the Library CEO, Rebecca Hunt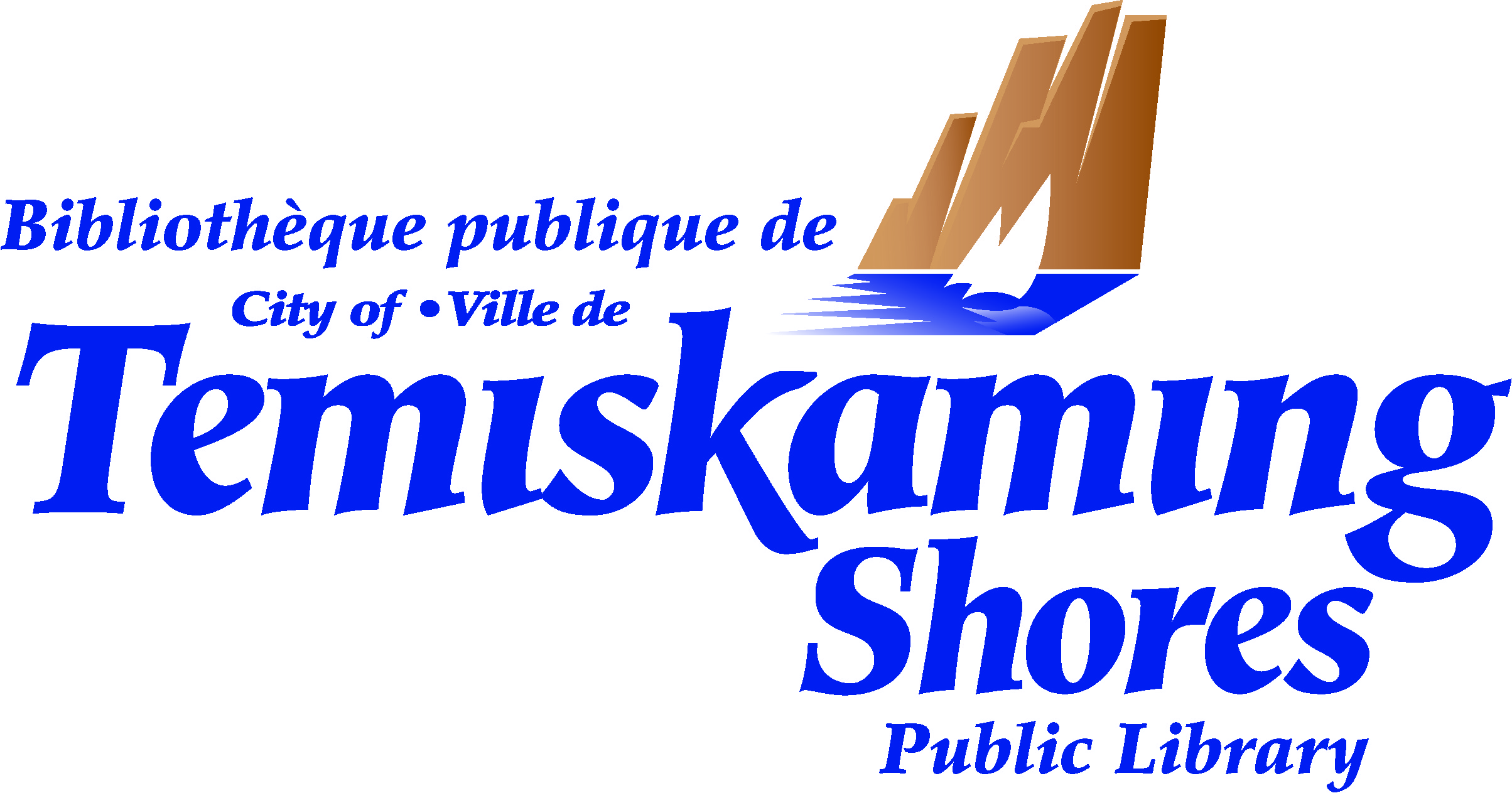 Northern College/Temiskaming Shores Public Library/City of Temiskaming Shores Partnership
The Library has a deposit collection available at the Northern College Haileybury Campus Library. Temiskaming Shores Library patrons may check out Fiction, Non-fiction, French Fiction, Young Adult, Junior, Picture Books and DVDs from the satellite location, and use the guest wifi and public access computers, free of charge.
The Northern College Haileybury Campus Library is located at:
Northern College Haileybury Campus Library
640 Latchford Street, Box 2060
Haileybury, ON
P0J 1K0
705-672-3376, ext. 8806
Hours of operation are as follows. The library is closed from 12-1 each day for lunch:
Mondays: 8:00 am - 4:00 pm
Tuesdays: 8:00 am - 4:00 pm
Wednesdays: 8:00 am - 4:00 pm
Thursdays: 8:00 am - 4:00 pm
Fridays: 8:00 am - 4:00 pm
Saturdays: Closed
Sundays: Closed