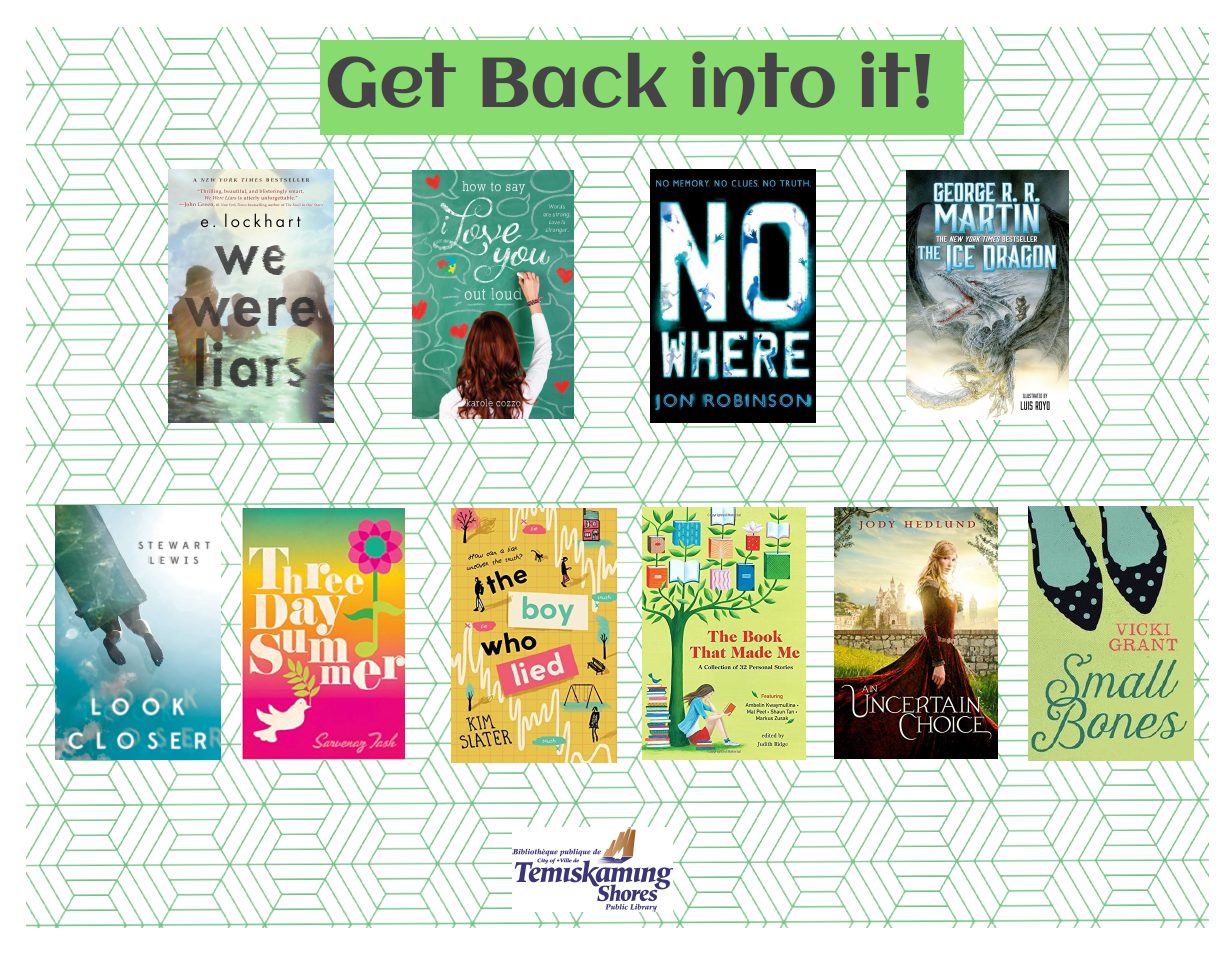 Life can get busy, and frequently books take a spot on the backburner. Here are some Young Adult books that are less than 300 pages to get you back into the reading groove! Sometimes all you need to do is pick it back up, and it's like you never stopped!
We Were Liars- E. Lockhart
How to Say I Love You Out Loud- Karol Cozzo
Nowhere- Jon Robinson
The Ice Dragon- George R.R. Martin
Look Closer- Stewart Lewis
Three Day Summer- Tash Sarvenaz
The Boy Who Lied- Kim Slater
The Book that Made Me- Judith Ridge
An Uncertain Choice- Jody Hedlund
Small Bones- Vicki Grant
Enjoy!!