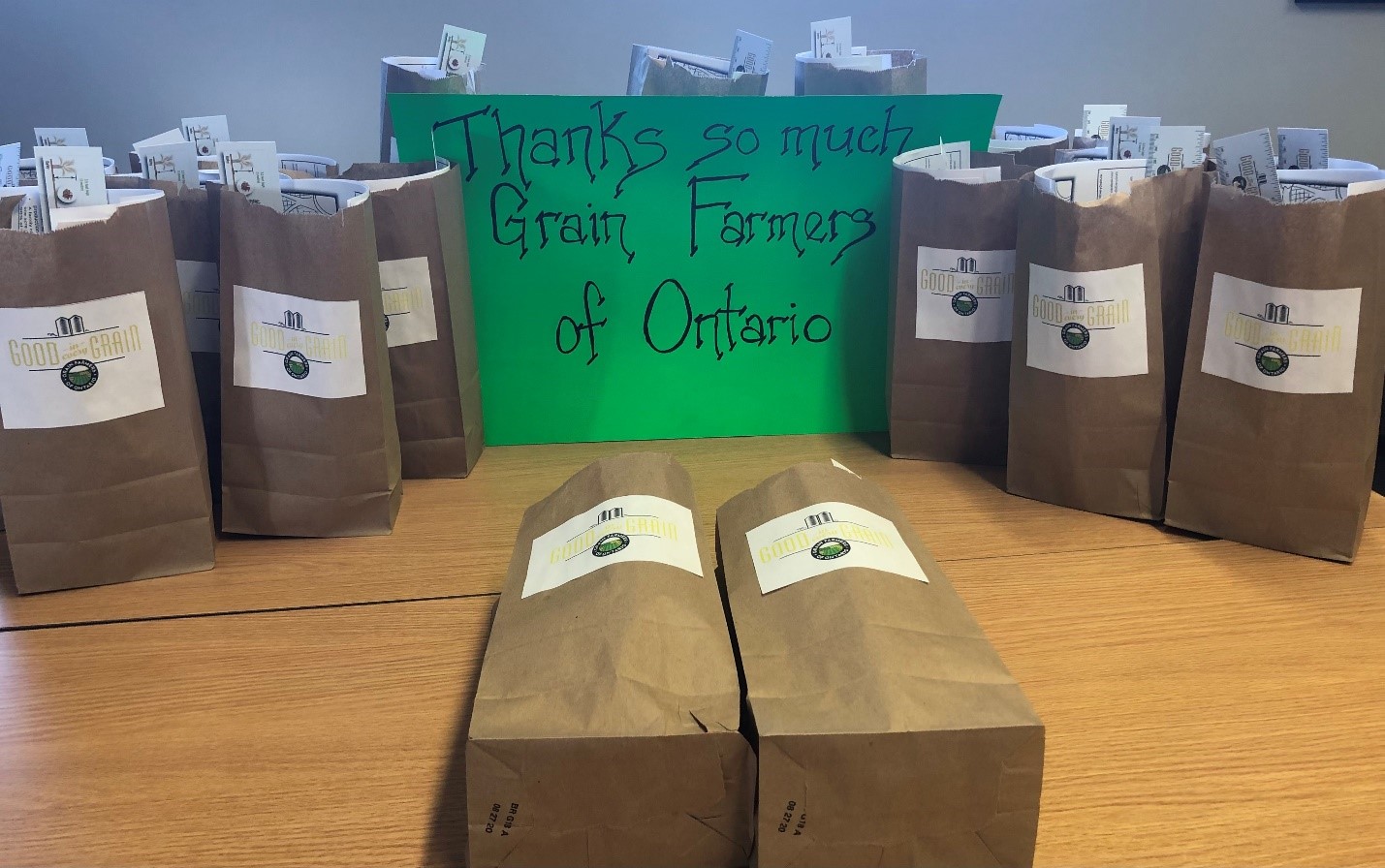 Posted on Thursday, April 15, 2021 03:08 PM
The Temiskaming Shores Public Library has been very, very fortunate over the years to have had lots of wonderful partnerships with many other organizations both local and not-so-local.
One of our most recent partnerships has been with the Grain Farmers of Ontario. They graciously and generously reached out to us through their Good in Every Grain public outreach campaign offering to send us some grain growing kits.
These kits include a cup with lid and instructions, soil, grain seeds,...
Posted on Thursday, April 15, 2021 11:57 AM
Objective
The City of Temiskaming Shores is desirous to procure miscellaneous corrugated steel culverts and related hardware.
Submission
Submissions must be in a .pdf format and submitted electronically to: tenders@temiskamingshores.ca
Subject Line: "PWO-RFQ-007-2021 Culverts and Hardware"
Addressed to: Logan Belanger, Clerk
The closing date for the submission of PWO-RFT-006-2021 will be at 2:00 p.m. local time on Tuesday, April 27, 2021.
late quotations will not be accepted;
quotations...
Posted on Friday, April 09, 2021 11:03 AM
Objective
The overall objective of the Request for Proposal is for the Corporation of the City of Temiskaming Shores to enter into an Agreement with a qualified entity for the provision one (1) Heavy Rescue Truck for the Temiskaming Shores Fire Department.
To ensure that the proponent has the engineering capabilities, manufacturing capabilities and financial stability to complete the provision of the required vehicle, the municipality will only consider bidders who have an established performance...
Posted on Wednesday, April 07, 2021 01:09 PM
Most library goers enjoy browsing the stacks and other items that are available in libraries. It's exciting to discover a new author by searching the shelves or finding a DVD title you haven't seen before. But sometimes you think of something you want and it's 10 p.m. and the library is closed or, with the changes that come with the pandemic, the TSPL may be doing curbside pickups and you need something new to read but can't come in to browse.
This is where our online catalog comes in handy. You...
Posted on Tuesday, April 06, 2021 12:14 PM
RS-RFP-003-2021 - Park Concession Operations 2021
1.0 Purpose and Intent
This Request for Proposal describes the requirements of The Corporation of the City of Temiskaming Shores to receive proposals from interested individuals and businesses for the operation of outdoor concessions located within outdoor recreation amenities.
2.0 Introduction
Located at the head of Lake Temiskaming, Temiskaming Shores is located in Northeastern...