Posted on Wednesday, March 01, 2023 03:30 PM
Applications for Official Plan Amendment and Zoning By-law Amendment
Notice of Complete Applications And Notice of Statutory Public Hearing
Under Sections 22 and 34 of the Planning Act, R.S.O. 1990 c.P.13
The City of Temiskaming Shores is proposing to adopt an Official Plan Amendment and Zoning By-law Amendment in accordance with Sections 22 and 34 of the Planning Act:
Official Plan Amendment File #: OPA-2023-00
Zoning By-law Amendment File #:ZBA-2023-00
Applicant: Corporation of the...
Posted on Tuesday, February 28, 2023 03:03 PM
In accordance to the City's Public Notice By-law 2004-022, notice is hereby given that Council, at its March 7th, 2023 Regular Meeting, will consider First and Second Reading of By-law No.2023-022 being a by-law to repeal and replace Municipal Procedural By-law No. 2008-160 as amended, and that Council will consider Final Reading of the said by-law at the March 21st, 2023 Regular Meeting of Council.
For further information please contact Kelly Conlin, Clerk at 672-3363 ext. 4120.
Posted on Tuesday, February 28, 2023 11:14 AM
Asphalt Markings / Symbols Painting - PWO-RFT-001-2023Objective
The Corporation of the City of Temiskaming Shores invites Tenders from qualified Contractors for the supply of asphalt marking and symbol painting services for its Public Works Department summer maintenance schedule as per specifications listed within.
Submission
Submissions must be in a .pdf format and submitted electronically to:tenders@temiskamingshores.caSubject Line: PWO-RFT-001-2023 "Asphalt Markings / Symbols Painting"Addressed...
Posted on Friday, February 24, 2023 04:25 PM
Temiskaming Transit and Voyago will increase operational hours and introduce a second bus on weekday mornings effective Monday, February 27, 2023. The increased hours will capture the additional ridership in the morning. This second morning bus will run from 7 am to 10 am starting in Cobalt and finishing at the Hospital.
Please see the Route Map and Grid Schedule. You will notice there are times when the buses are not running every hour, such as in the middle of the day and late at night. The...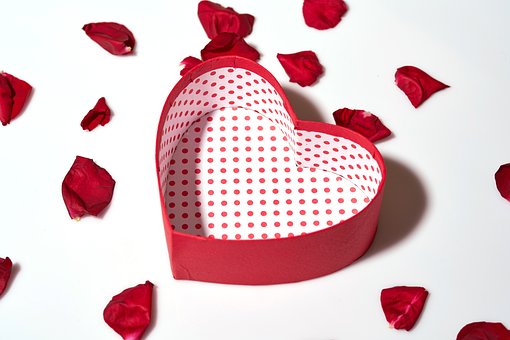 Posted on Wednesday, February 22, 2023 05:27 AM
Ah l'amour est dans l'air. Février est là, ce qui signifie que la Saint-Valentin est ici et que le printemps est à nos portes. Pourquoi attendre?
Que vous soyez amoureux, que vous espériez l'être ou que vous soyez dans une relation ou célibataire, il n'est jamais trop tard pour réessayer.
Vous pouvez y aller doucement ou vous y plonger directement, c'est vous qui décidez. Il n'est jamais trop tard. Et n'oubliez pas qu'une relation, bonne ou non, a toujours une chance de s'améliorer si vous...