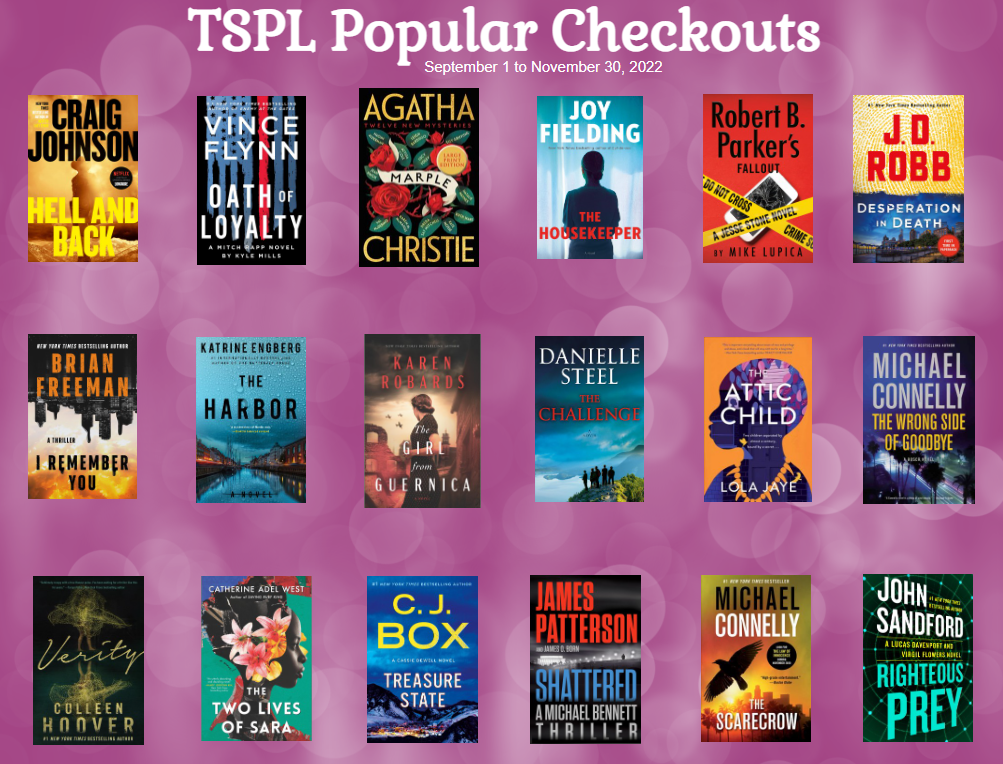 Posted on Thursday, December 01, 2022 10:24 AM
These are the most checked out books between September 1 and November 30, 2022:
Hell and Back by Craig Johnson
Vince Flynn's Oath of Loyalty by Kyle Mills
Marple: Twelve New Stories by Agatha Christie
The Housekeeper by Joy Fielding
Robert B. Parker's Fallout by Mike Lupica
Desperation in Death by J.D. Robb
I Remember You by Brian Freeman
The Harbor by Katrine Engberg
The Girl from Guernica by Karen Robards
The Challenge by Danielle Steel
The Attic Child by Lola Jaye
The Wrong Side of Goodbye by Michael...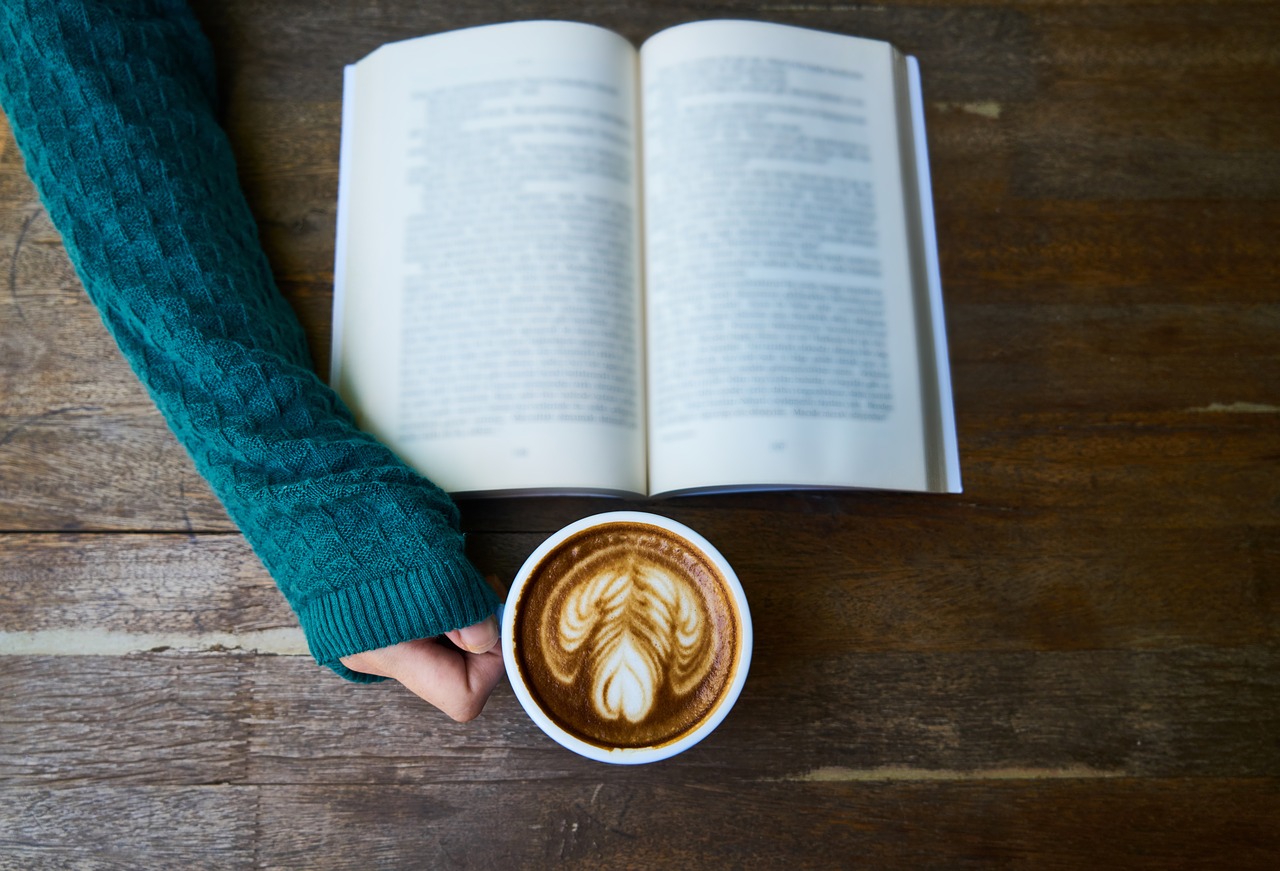 Posted on Wednesday, November 30, 2022 05:47 AM
We've had our first snow that has stuck around for a while. It is cold and most vehicles on the road are sporting winter tires. We've dug out our parkas and winter boots so now is the time.
Now is the time to find yourself something great to read, snuggle down under your favourite throw, pour yourself a nice hot cup of tea, or cocoa, or whatever beverage you prefer and settle in for a good read. Cold wintry weather always makes me think that it is a prime time for reading.
The Temiskaming Shores...
Posted on Wednesday, November 16, 2022 05:14 AM
TSPL has several e-resources, from e-books to health information, from learning a new language to children's books that can be read to them on the computer. One that I've found very interesting is the Hobbies and Crafts Reference Centre. I was surprised at the variety of information is contains!
On the home screen, broader categories are listed including arts and crafts, model building, needlecraft and textiles, science and technology, and indoor recreation.
When you click on one of...
Posted on Wednesday, November 02, 2022 10:10 AM
The City has openings available for volunteers to serve on the following committees or boards for a term concurrent with the term of council. Council encourageseveryonewith an interest in these committees to apply:
Accessibility Advisory Committee
Active Travel Committee
Age Friendly Committee (Representing ages 8 – 80)
Climate Change Committee
Committee of Adjustment
New Liskeard Business Improvement Area (BIA) – Board of Management
Police Services Board
Public Library Board
Recreation Committee
Posted on Wednesday, November 02, 2022 05:21 AM
Last week we went over three tips to aid anyone putting together a green screen workplace. This week, let's look into some imaginative ways for using that workspace.
1) Virtual read-a-longs can have more visual representations than simply a book the reader is holding. In addition, the reader can also use a background to help with the narration of the story. Sofia Ramirez, a teacher who supports DHH teachers with remote learning, has created the following video with an...