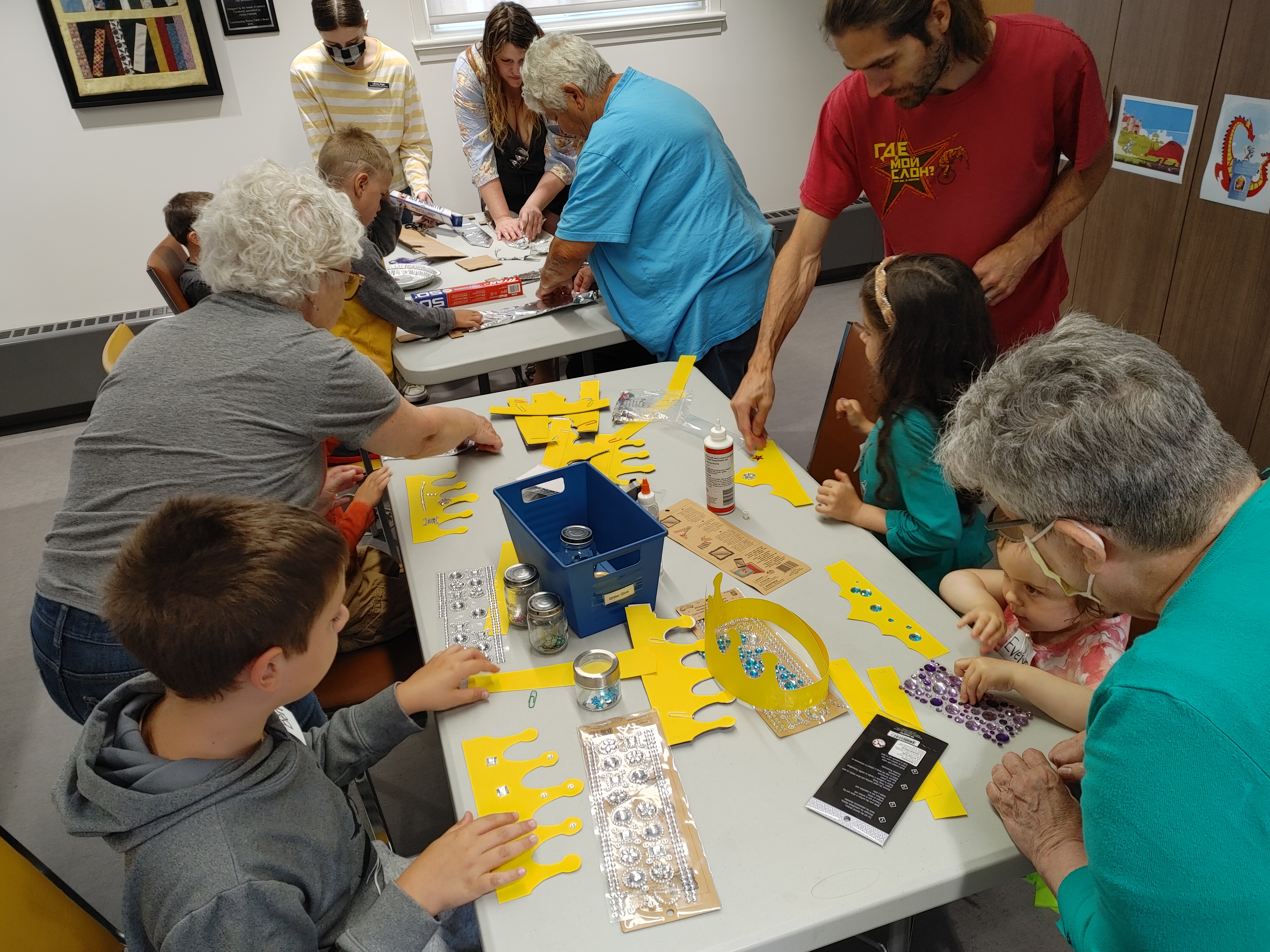 Summer is upon us and that means school is out for a while, hopefully grown ups will get some much deserved time off work, and the family can spend some quality time together.
A great place to do that is right here at the Temiskaming Shores Public Library. This will help alleviate summer holiday worries over the price of gas, delays or cancellations of flights and the high cost of just about everything! Isn't this music to your ears?
Catching up is about reconnecting with friends, families, acquaintances and can even involve meeting new friends. Browsing the stacks and perusing the library's collections will offer up a little bit of catching up, but if you really want to catch up with old or new friends, we have a whole lot of children's and family programs happening this summer. Every Wednesday morning until August 24th there is a children's program you can register your children for, and every second Saturday we're offering a drop-in family program filled with various fun activities.
There are also a couple of special programs being offered this summer like an Introduction to Robotics program July 21st and a virtual Science Meets Art program August 24th. Check our website calendar for more details.
Another way to do some catching up at the library is by borrowing and reading lots and lots of great books and magazines or using the Libby app and reading ebooks or listening to audios online.
The 'Summer Slide' is an even bigger problem these last few years for our children, especially with the pandemic, and not being in school in-person, full-time. Reading skills have been really falling behind, so getting lots of reading in over the summer will help improve these skills.
We are so looking forward to catching up with you all this summer, be it through visiting and browsing the stacks, participating in any or all of the wonderful children's and family programs being offered or helping you to select books to help you improve your reading skills or just for the love of reading! Stop by soon.