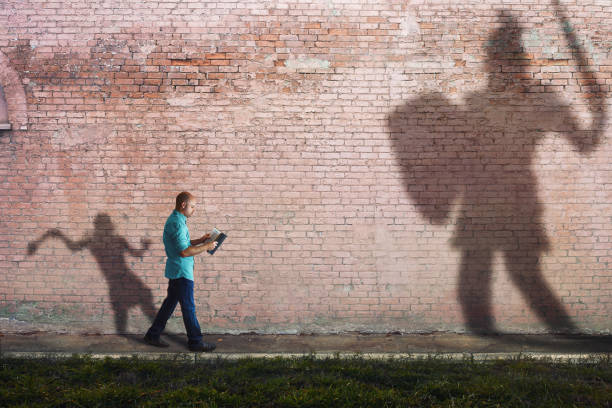 Christian fiction has always fascinated me right from the time I became aware of it and was introduced to it a few years ago. Today I find it still does and maybe more so now than ever before, especially since this world seems to be getting crazier as time goes by. People everywhere are looking for hope in these troubled days and we, as individuals and as a nation, all need hope!
This type of fiction not only offers hope but very often can be a life changing and life altering experience. Not just for a day, a week, a month or a year but for a lifetime!
Now don't get me wrong other types of books can do the same type of thing. Fiction or not, stories do make a difference and can be used to change our minds on so many issues. Sometimes they can influence us in very negative ways but also in very good ways. This is why that freedom to read all kinds of books is so important!
For the longest time I shied away from reading Christian fiction because I thought it would confuse me. When a person reads about a subject that they are not familiar with they can easily be fooled into believing that the information they are taking in is true unless they actually do their own research. We need to remember fiction is called fiction for a reason but now I no longer worry about that. When I'm not sure about a specific topic I do the research.
So far the Christian books I've read have inspired me in so many ways! The stories and characters have encouraged me to not give up so easily on situations and relationships, to see people from a different point of view and to learn to forgive and to receive forgiveness in return. Most of all, these books have inspired me to read God's Word in order to get to know Him better, to learn to trust Him and to leave all the consequences to Him.
Also, what I am noticing more and more, and I find that is so cool, is that there are so many different genres found in Christian fiction now. These include mystery, romance, historical, contemporary, humorous, murder mysteries and books on specific groups of people such as the Amish and the Mennonites just to name a couple. There are many stand alones, as well as many series depending on your preference. If you've never tried reading Christian fiction I really encourage you to do so. It could change your mind, your heart and, as mentioned before, fill you with much needed hope! So for all who do "Go for it" happy reading!!
Here are just a few of the many various kinds of fiction one can find in the Christian fiction genre. Enjoy!
Christmas
Alaskan Holiday by Debbie Macomber
A Christmas in the Alps by Melody Carlson
Manchester Christmas by John Gray
Peace – A Crittenden County Christmas Novel by Shelley Shepard Gray
Shepherds Abiding (series) by Jan Karon
Contemporary
And the Shofar Blew by Francine Rivers
Old fashioned by Rene Gutteridge chivalry makes a comeback (& Movie)
Someday Home by Lauraine Snelling
All's Fair in Love and Cupcakes by Betsy St. Amant
Family
The Baxters series by Karen Kingsbury
A Flicker of Light by Katie Powner
Eve by WM. Paul Young
Historical
Ben-Hur A Tale of the Christ by Carol Wallace
Ben-Hur A Tale of the Christ by Lew Wallace (& DVD & Blu-ray)
Burning Sky by Lori Benton (The frontier)
Embers of Love Book 1 by Tracie Peterson
From a distance (1 of 3) by Tamera Alexander - historical fiction
The Gold in These Hills by Joanne Bischof – historical fiction
Love comes softly (series) by Janette Oke
Playing by Heart by Anne Mateer Historical turn of the century (teacher)
Striking Match Book 1 by Tracie Peterson
When Hope calls (series) by Laurel Oke Logan
Humorous
At Home in Mitford series by Jan Karon
Sisterchicks on the Loose! By Robin Jones Gunn
A Place Called Hope by Philip Gulley
Mennonite/Amish
The Redemption of Sarah Cain by Beverly Lewis
The Beginning by Beverly Lewis
Lydia's Charm by Wanda E. Brunstetter
Waiting for Summer's Return by Kim Vogel Sawyer
Trading Secrets by Melody Carlson
Psychological
The Broken Road #1
The Forgotten Road #2
The Road Home #3 by Richard Paul Evans (& CD available)
Suspense
Beyond the Cherokee Trail by Lisa Carter
Last Light by Terri Blackstock
Private Justice (1 of 4 Newpointe series by Terri Blackstock
Cape Refuge (1 of 4 Cape Refuge series) by Terri Blackstock
Thriller
A Deep Divide by Kimberley Woodhouse
Just to name a few….