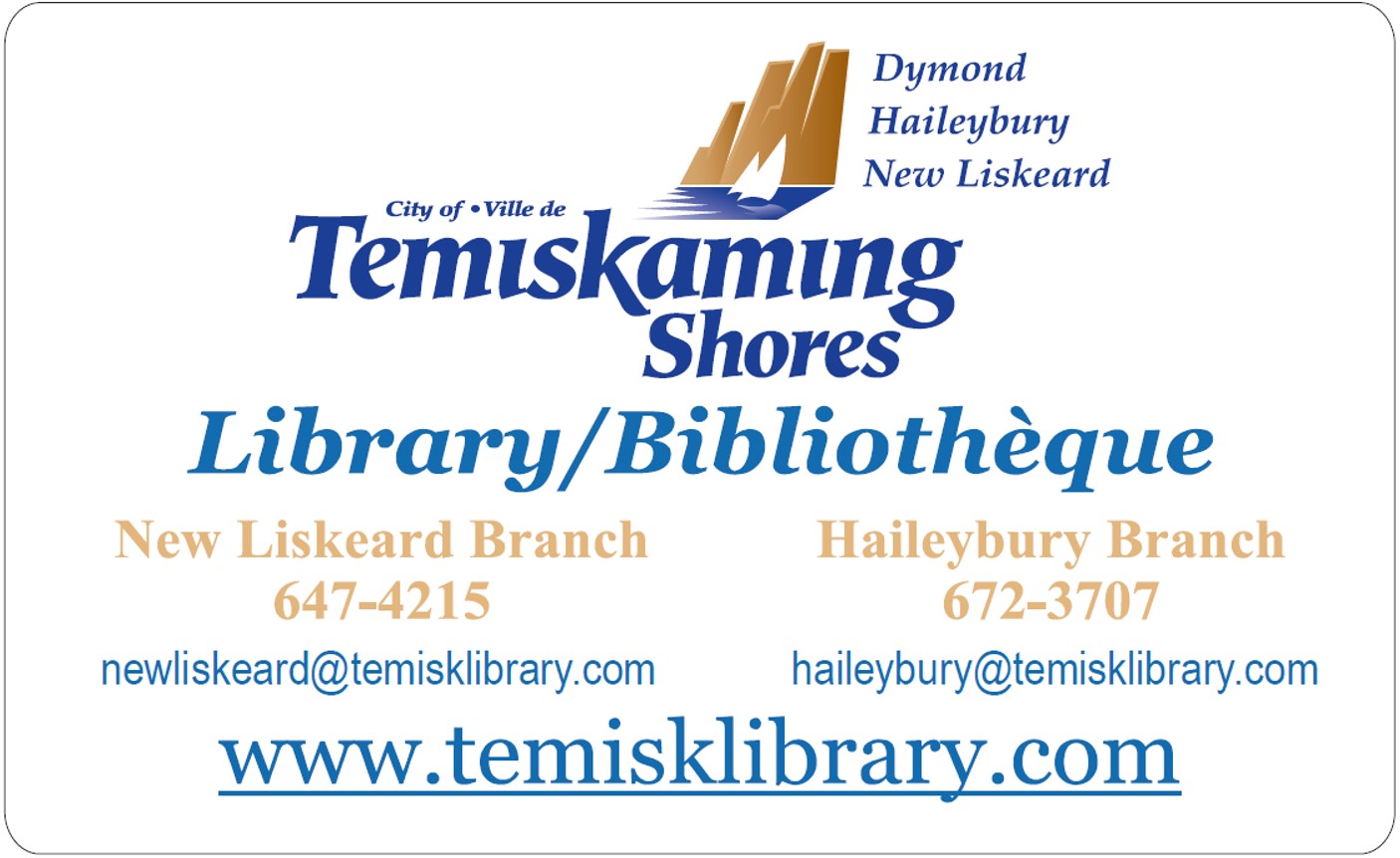 September signals back-to-school and the beginning of more indoor activities—what better month to sign up for a library card to take advantage of all that your local library offers? Libraries open up worlds of possibilities to connect, learn and transform, and it is easy to sign up for a membership!
At Temiskaming Shores Public Library a library card gives access to numerous services, including printed books, magazines and newspapers; online access to e-books, audiobooks and e-magazines; movies and music; online databases and research materials; a large selection of local history materials; walking poles, backpacks for hiking, snowshoes, board games, outdoor games and puzzles; and access to wifi and portable wifi hotspots to borrow.
In order to provide so many fabulous services from our beautiful new location, our library is well-supported by the taxpayers in the municipality of Temiskaming Shores. The library relies heavily on municipal funding, as the municipality and contracting townships contribute 88% of the library's budget, compared to 6% received from the province for library services. In 2020, an average tax paying household in Temiskaming Shores contributed about $119 to library services. If you live in Temiskaming Shores why not sign up for a library card to take advantage of your investment?
Library memberships are also "free" to residents in the townships of Casey, Harley and Kerns, which contract for library services with the library. Those who live outside of those areas are asked to pay an annual membership fee of $100 for a year or $75 for six months (current rates).
When you think about it, the amount each household contributes to library services is about the same cost as purchasing one hardcover book, one blockbuster movie, a 1000 piece puzzle and a board game. If you purchase or sign up for a library membership, there are thousands of books, movies, puzzles and games to choose from! If you already have a membership, encourage your neighbours, friends and family to sign up for a library card this month—there truly is something for everyone at the library.