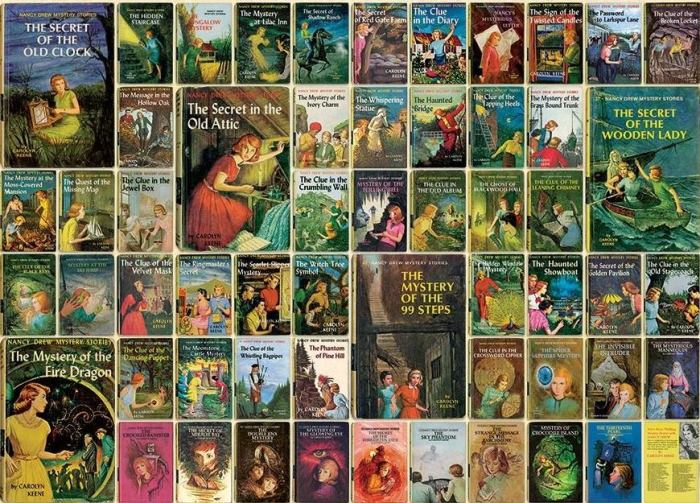 April 28th is the publishing anniversary of Nancy Drew and the Secret of the Old Clock. The series debuted in 1930 and has influenced young girls and women for over 90 years. For those unfamiliar with Nancy Drew, she's a young woman who finds herself drawn into mysteries that she and her friends Bess and George are good at solving, often resulting in danger to themselves.
I was delighted when a girl came into the library recently and told me how much she enjoyed Nancy Drew books. She's reading the original series and was excited to have another one to read. Her face lit up when I told her that I used to love reading Nancy Drew too. It got me thinking about my own reading journey with the infamous armature detective.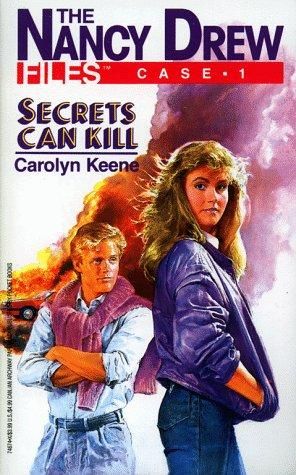 While other girls in my class were discovering The Babysitter's Club and Sweet Valley High, I was wrapped up in the mysteries of Nancy Drew. I believe I was in grade 5 when I discovered Nancy Drew and were the first series I faithfully followed. The library in the small town where I grew up started carrying a new series called Nancy Drew Files, which were modern mysteries with a slightly more mature Nancy than the original books. I devoured the books faster than the library got them.
It wasn't only the mysteries Nancy solved that pulled me in, it was her. She was smart, confident, and always doing something exciting. When I look back, I realize that another thing that drew me to the books was that she didn't spend all her time worrying about romance. She had a boyfriend, Ned, but he wasn't the focus of her life. He wasn't in all the books and Nancy lived her life even when he wasn't there. Actually, her solving cases often became a contentious issue for Nancy and Ned because that's where her focus was. I believe that her strong, independent nature makes Nancy Drew a timeless role model.
I love that Nancy is still around solving cases and facing dangerous situations. The original books, that my mom enjoyed, are still available, but there are also several spinoffs, like the Nancy Drew Files that I read, and Nancy Drew and the Clue Crew that my daughter enjoys.