TSPL has several e-resources, from e-books to health information, from learning a new language to children's books that can be read to them on the computer. One that I've found very interesting is the Hobbies and Crafts Reference Centre. I was surprised at the variety of information is contains!
On the home screen, broader categories are listed including arts and crafts, model building, needlecraft and textiles, science and technology, and indoor recreation.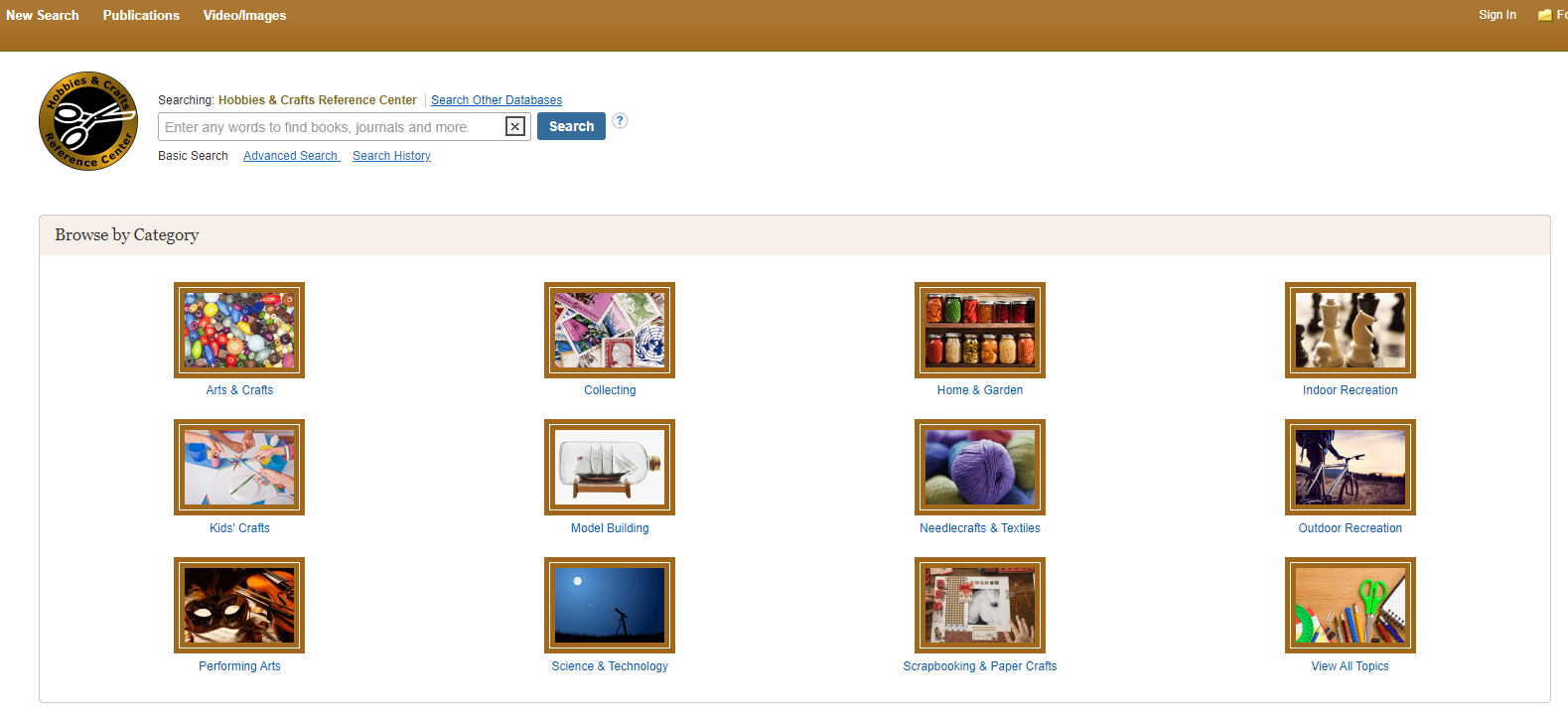 When you click on one of them, it takes you to even more choices!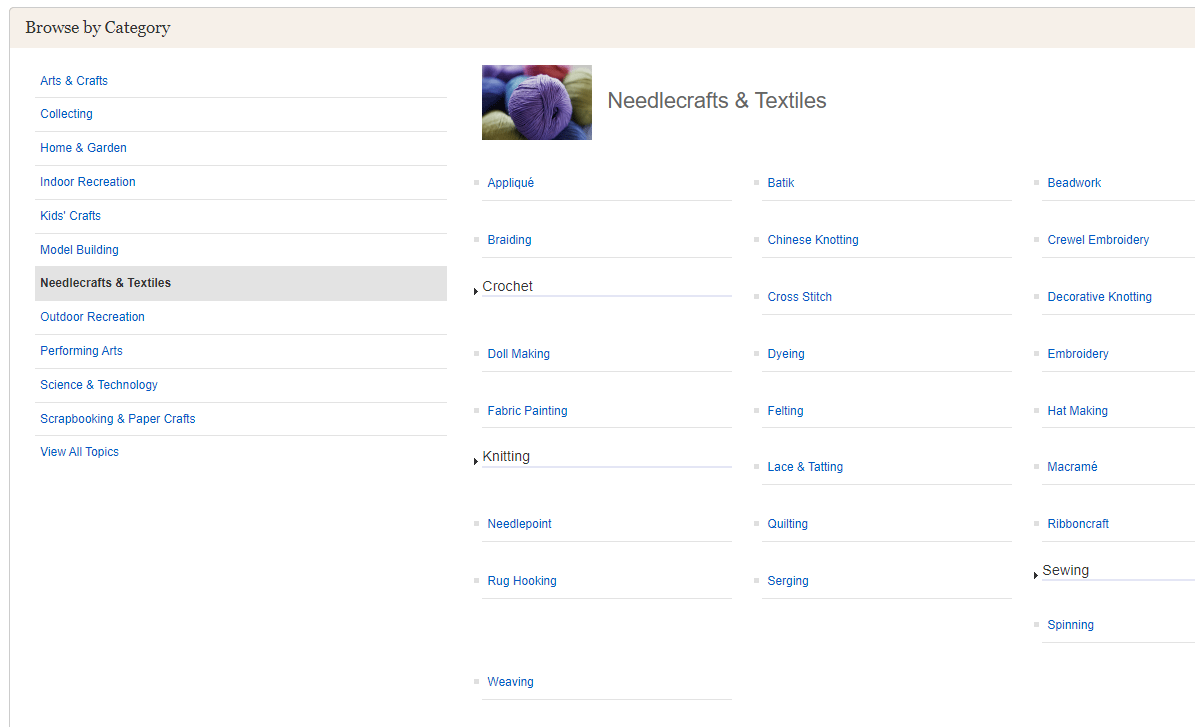 To learn more, you can view the tutorial or visit our e-resources page to jump right in!
When you click on one of the categories, it will take you to search results from magazines, newspapers, reference books, and more. On the left side of the screen, you can choose your "source type". If you are looking for patterns or ideas, you can click on the box for "Projects".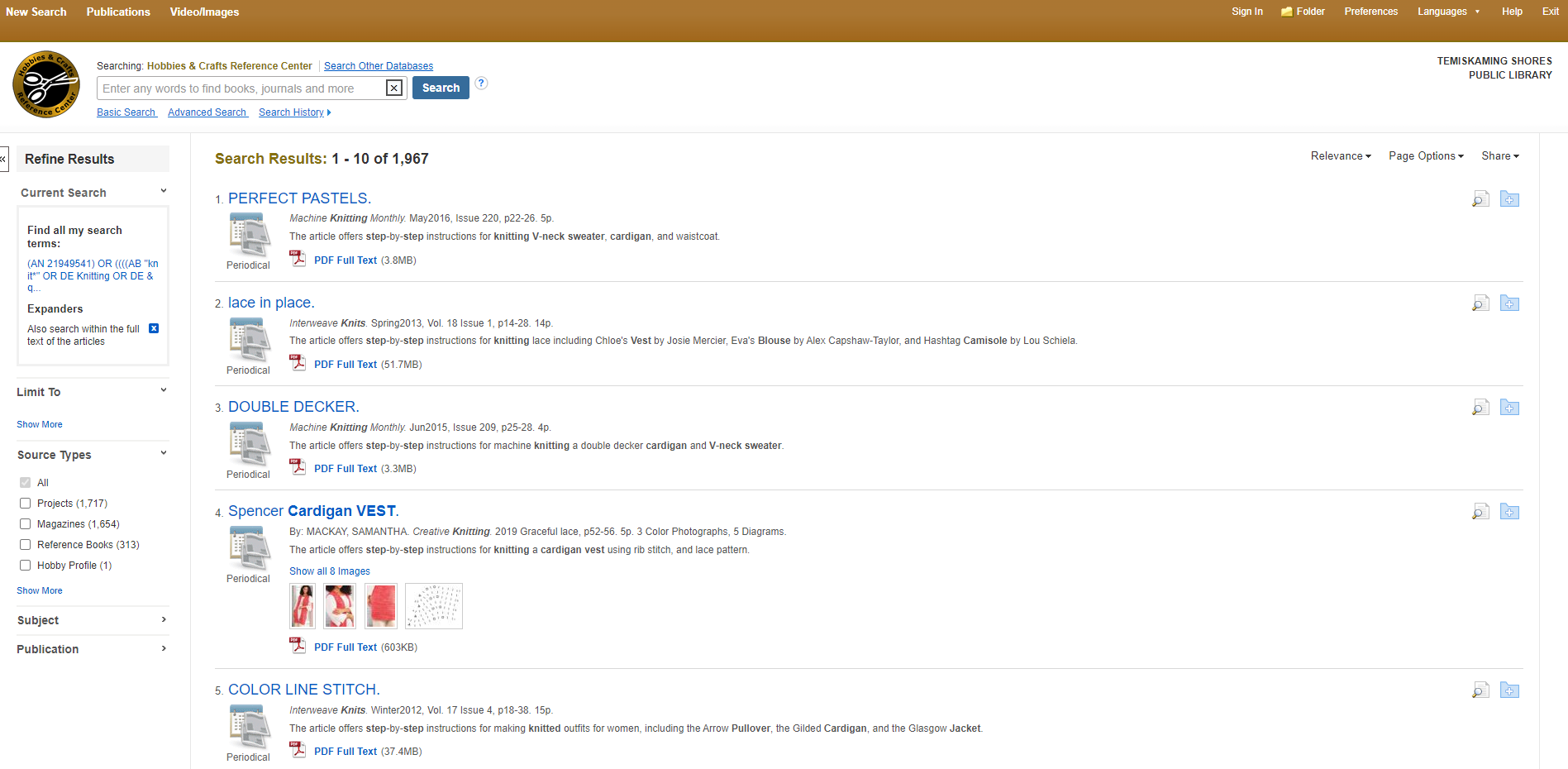 This is definitely a website where you could explore projects for hours.
To use the site, you will need an active library card. Contact TSPL if you need a card or have any questions.