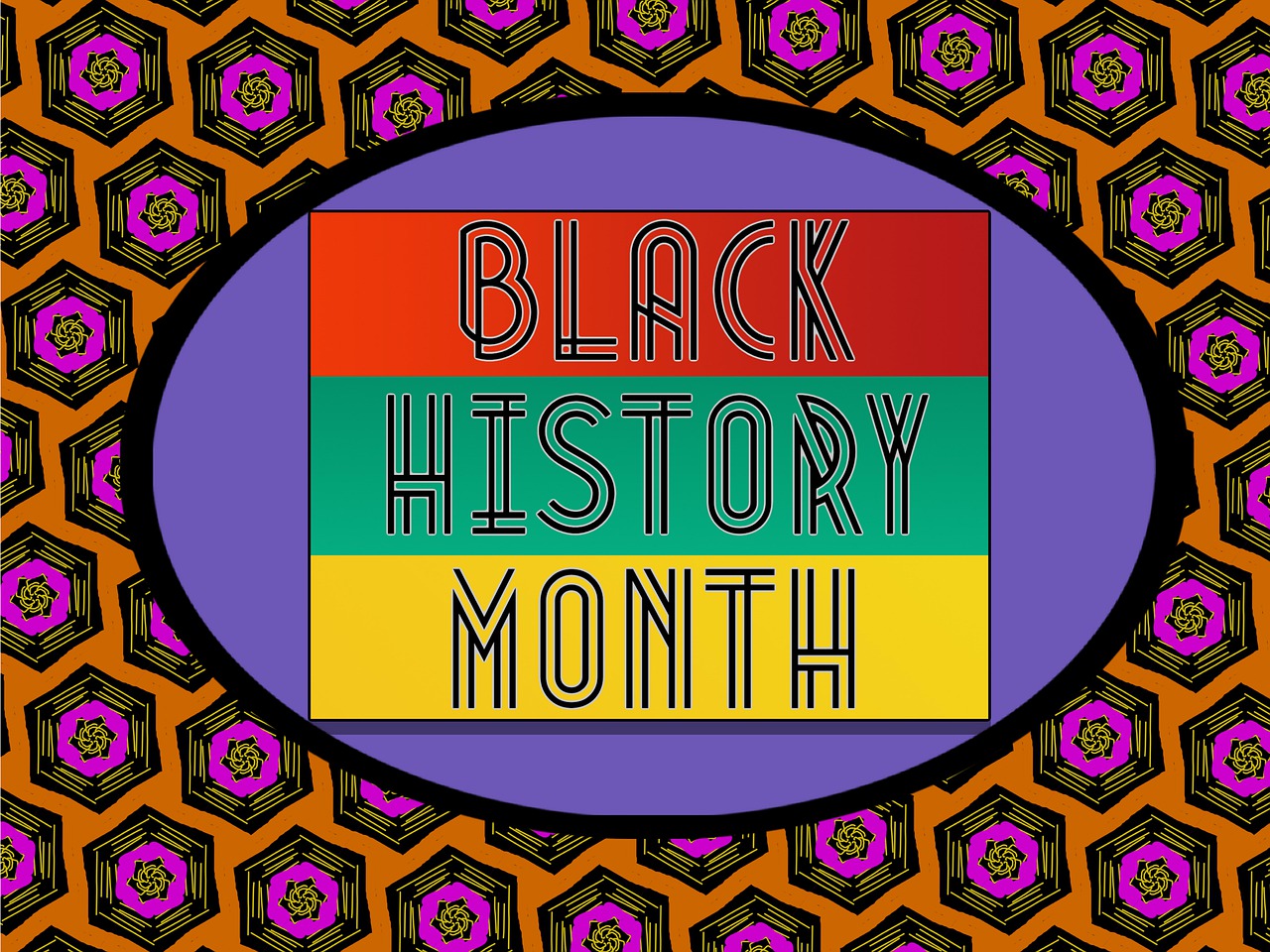 Posted on Thursday, February 24, 2022 05:08 AM
February is Black History month in Canada, so I searched our biography section to see what I could find. As I have mentioned before, I am reading more nonfiction now than ever before but the biography section is really not my "go to" area. I am trying to change that because just looking for books for this blog made me realize there are at least fifteen biographies I HAVE to read!
The following books are a few of the selections we hold that speak to black experiences. I hope all...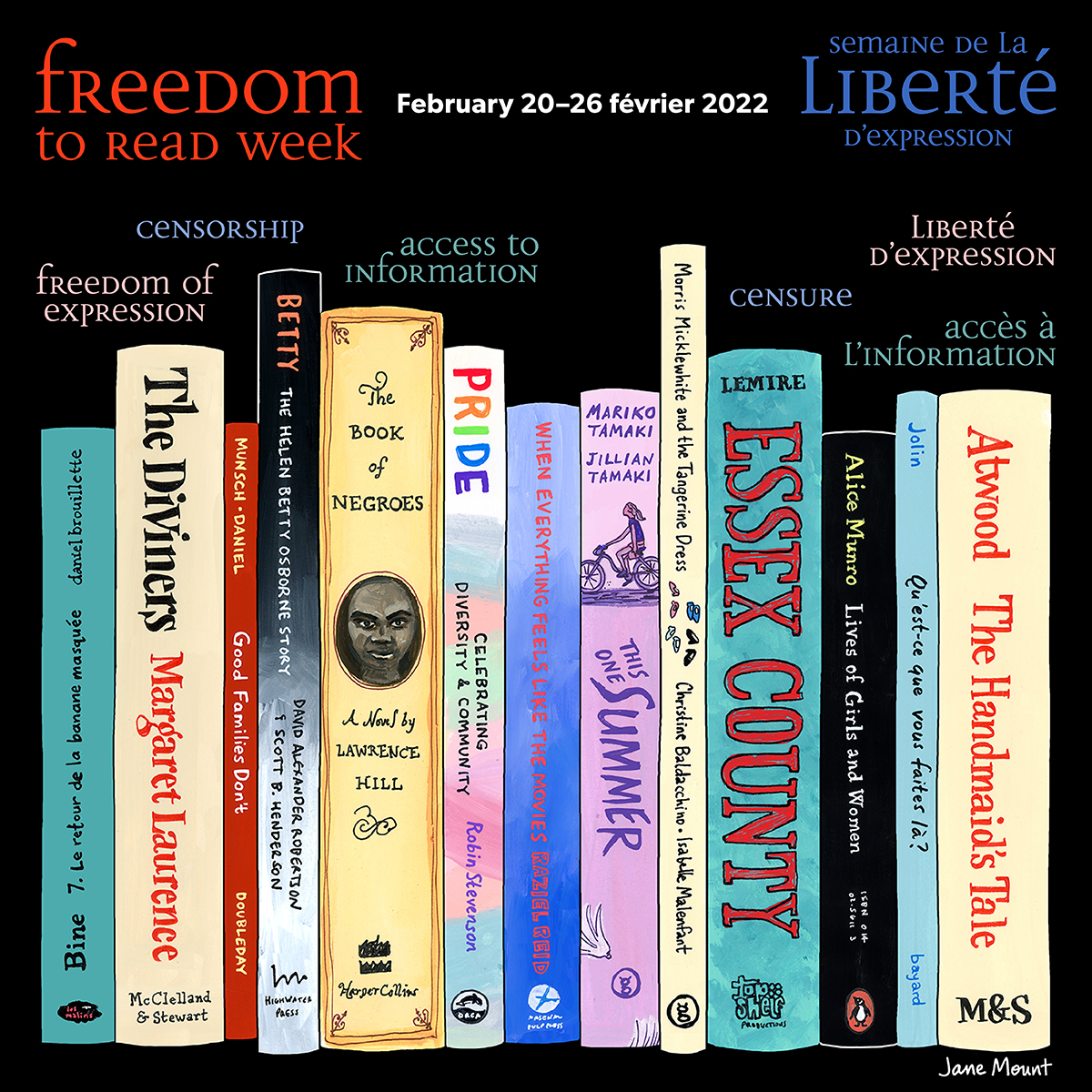 Posted on Monday, February 21, 2022 05:32 AM
We here at the Temiskaming Shores Public Library invite our patrons to participate in celebrating Freedom to Read Week during February 20 to 26, 2022. By taking part in this annual event it encourages us to reaffirm our commitment to intellectual freedom.
Over the past decades there have been hundreds of books that were challenged across Canada. Our library houses a number of these titles and we would like to share them with the community. By reading below you can see a visual booklist of the...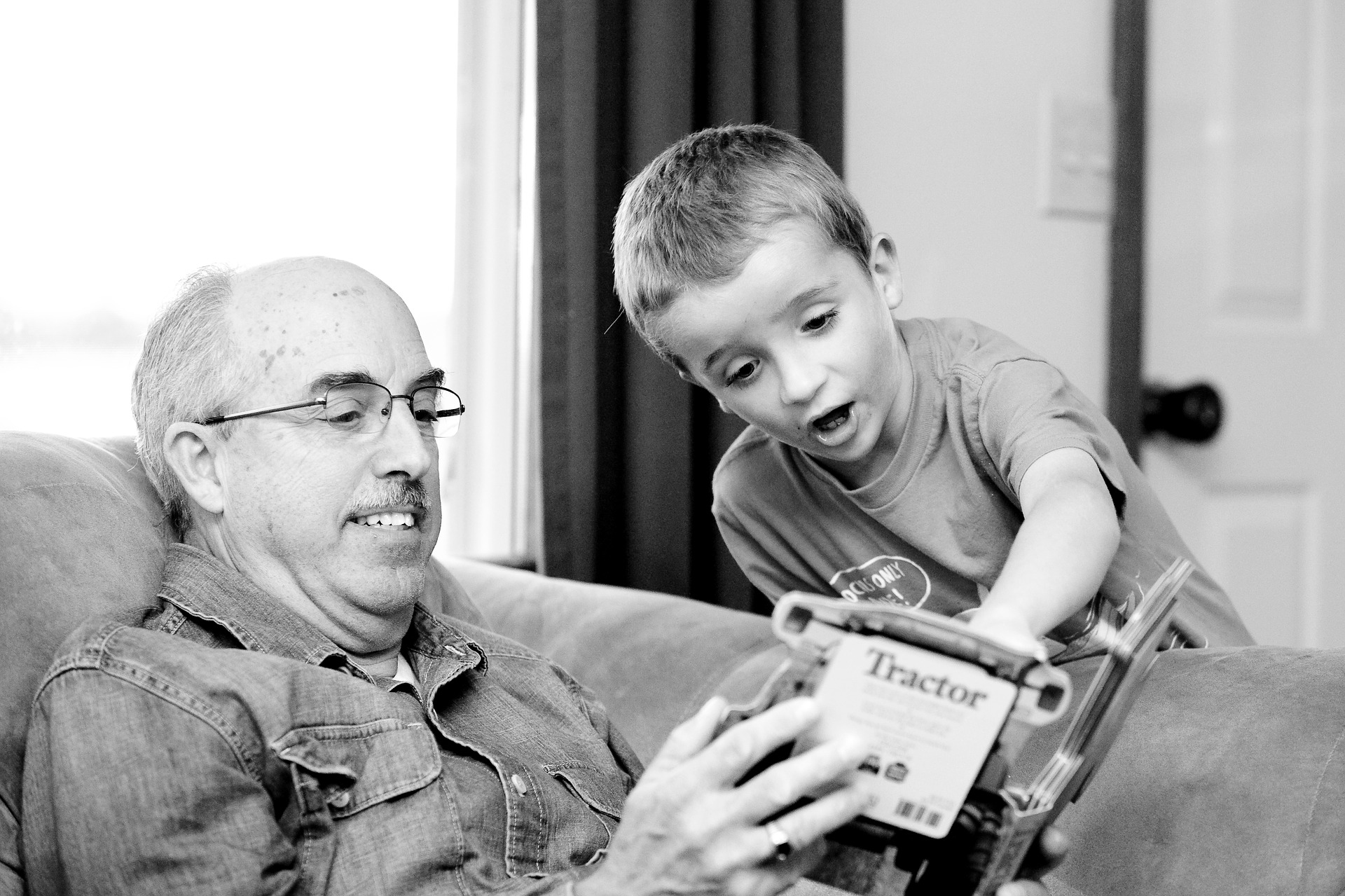 Posted on Wednesday, February 09, 2022 05:01 AM
The Temiskaming Shores Public Library celebrated Family Literacy Day by handing out Literacy Kit Take-Aways that we put together for our patrons. Some of the activity ideas and literature were excerpts from the www.FamilyLiteracyDay.ca website, as is some of the information and statistics included in this blog.
Family Literacy Day focuses on parents taking an active part in helping their children improve their reading and writing skills by joining them. Setting a very good example for...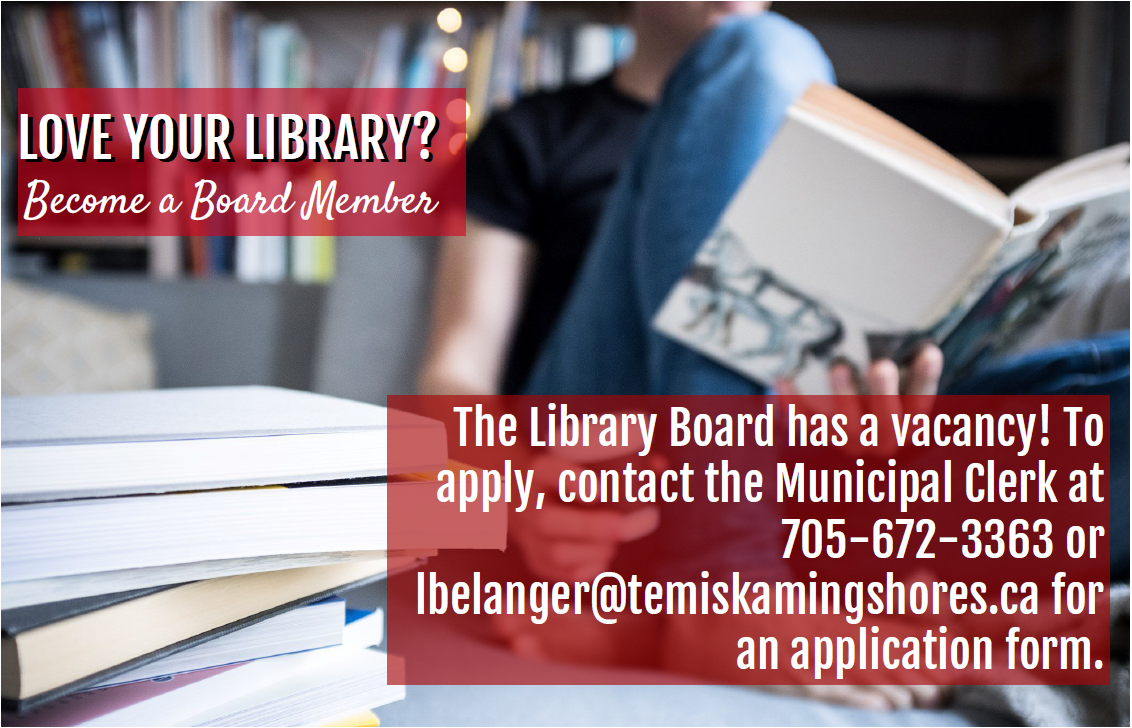 Posted on Thursday, February 03, 2022 02:44 PM
The City has two (2) openings available for a volunteer to serve on the Temiskaming Shores Public Library Board for the remaining term of Council (2019-2022). Council encourages residents with an interest to apply. An electronic copy of the application form can be obtained by contacting the municipal office 705-672-3363 or by contacting the Municipal Clerk. Forms may also be obtained by attending City Hall (325 Farr Drive). Completed forms are to be received by the undersigned no later...
Posted on Tuesday, February 01, 2022 03:34 PM
Popular Checkouts from November 1, 2021 to January 31, 2022
Mercy by David Baldacci
Talking to Canadians: A Memoir by Rick Mercer
State of Terror by Hillary Rodham Clinton and Louise Penny
The Midnight Lock by Jeffery Deaver
The Judge's List by John Grisham
Game On: Tempting Twenty-Eight by Janet Evanovich
Better Off Dead by Lee Child and Andrew Child
The Wish by Nicholas Sparks
A Town Called Solace by Mary Lawson
Those Who Wish Me Dead by Michael Koryta
The Party Crasher by Sophie Kinsella
The Night She...