Posted on Wednesday, August 25, 2021 06:10 AM
Une chose que l'on peut dire du Canada, c'est que nous vivons dans un pays aux paysages exceptionnels.
Depuis des siècles les visiteurs et les habitants de la région viennent ici pour admirer la beauté des paysages qui comprennent des montagnes, des fermes, des forêts, des lacs, des vallées, etc… Dans notre propre région, nous offrons presque tout ce qui précède !
Au cours des mes derniers voyages, surtout avec tout ce qui c'est passé au cours de la dernière année et demie, je me suis rendu compte...
Posted on Wednesday, August 18, 2021 05:27 AM
Recently we handed out prizes to the winners and participants of our newest program, the Temiskaming Shores Public Library Photo Scavenger Hunt. From all the feedback I've heard so far, the various teams had a lot of fun and even experienced a few challenges in completing some of the forty tasks.
We borrowed the idea for this program from another public library and just changed up some of the tasks to suit our own local area to ensure that both the children and adults who chose to participate,...
Posted on Wednesday, August 11, 2021 05:28 AM
August is Read a Romance Month.
Romance is one of the top selling fiction genres that ranges from historical to contemporary, romcoms to thrillers, light to intense. Despite that, it's often dismissed and not taken seriously, but it's a lot of work to pull together a romantic story, bring characters to life, and make the reader feel the chemistry. I know several romance authors, so I have a healthy respect for the genre.
Having said that, I don't read a lot of romance. It's just not usually my thing,...
Posted on Friday, August 06, 2021 05:42 AM
Each month TSPL looks at the books that have been borrowed the most over the past three months.
Here are the most checked out books between April 1 and July 31, 2021.
Not Dark Yet by Peter Robinson
The Rose Code by Kate Quinn
Find You First by Linwood Barclay
Finding Ashley by Danielle Steel
Tom Clancy Target Acquired by Don Bentley
Sunflower Sisters by Martha Hall Kelly
Sooley by John Grisham
Malibu Rising by Taylor Jenkins Reid
Local Woman Missing by Mary Kubica
The Last...
Posted on Wednesday, August 04, 2021 04:35 AM
I still read a lot of fiction, but the last decade has seen me reading more non-fiction. I have always been a sucker for a great adventure story, but as I age I realize that some of the most intricate plot lines and mysteries are real! Working here at the library gives me access to all of our new non-fiction and I must say that we have an eclectic offering for my fellow fans of non-fiction. Here are some of the titles I have read in the last few months: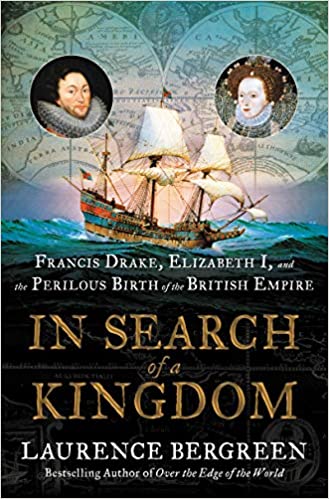 In Search...