Posted on Wednesday, July 28, 2021 05:13 AM
Did you know our library has a digital creator space? Here we house an area designed as a safe space for tweens and teens to hang out and practice some self-directed learning. This space houses multiple platforms of technology to use and experiment with; a list of our current platforms are: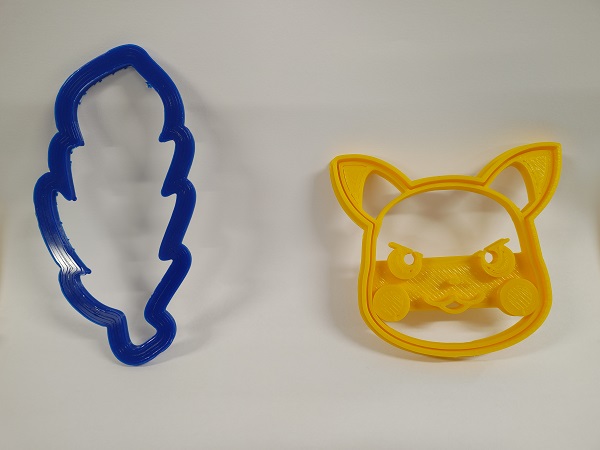 Apple Mac Pros
Green Screens
3-D Printing
Gaming Console
Raspberry Pi
Virtual Reality Hardware
Currently, we are waiting until it is safe to open up programs for this space, but they are available for patrons...
Posted on Wednesday, July 21, 2021 05:25 AM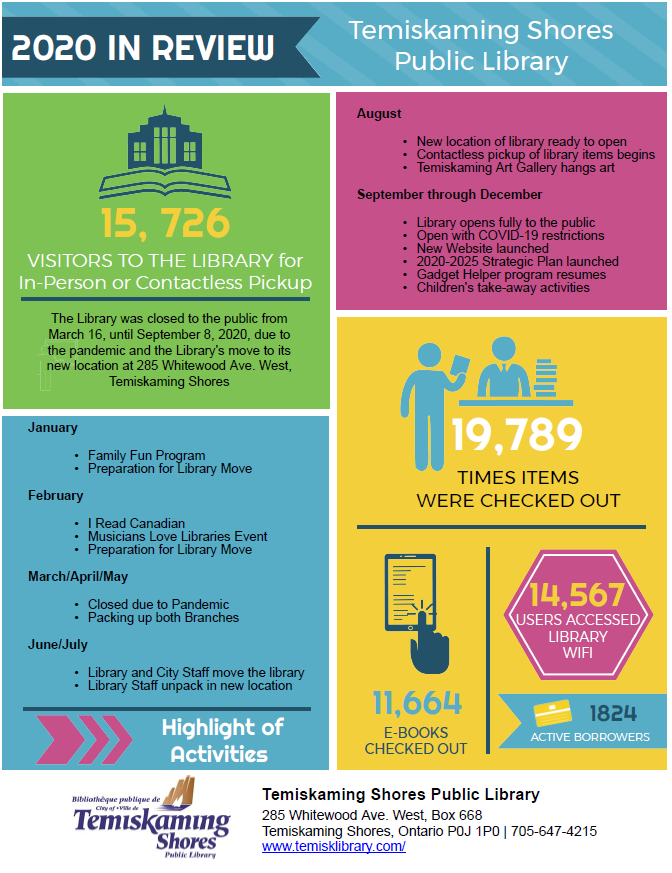 2020 was an incredibly busy year for the library, despite the closures and shut downs of services due to the COVID-19 pandemic. The early months of the year were spent preparing for the library move while continuing with regular library programs and events. In March, April and May, when the library was unexpectedly shut down due to the pandemic, staff members took advantage of the shutdown to pack up the library branches and sell off furnishings and shelving that would not be used in the...
Posted on Wednesday, July 07, 2021 04:58 PM
TSPL is happy to be open to the public once again! We have received a lot of new books while we were doing curbside pickups, many of which would make fantastic summer reads. Below are just some of the new choices.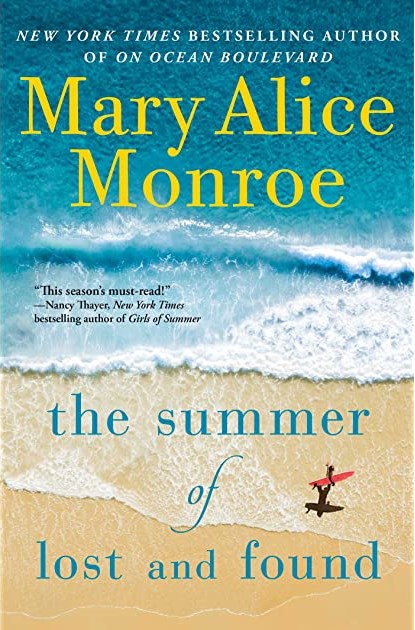 "The Beach House series returns with this tender and compassionate novel following the historic Rutledge family of Charleston, South Carolina as they face a summer of upheaval and change with perseverance, a spirit of unity, and a dose of humor."
Posted on Wednesday, June 30, 2021 03:19 PM
Pour le monde qui me connait vous aurez jamais penser que cela serait possible de moi mais oui c'est vrai! Je ne mens pas. Nous vous offrons notre club de lecture sur Zoom!
La technologie et moi n'étions pas de meilleurs amis mais avec l'encouragement de ma patronne, mes collègues de travail, ma famille et mes amis… et avec la pratique… tout est possible.
J'oserais d'ailleurs dire que parfois c'est très amusant.
Le Club des Liseuses se réunit depuis 2013. À cause des changements de l'an dernier...
Posted on Wednesday, June 23, 2021 05:07 PM
Our library received three park day passes from Ontario Parks this year. Ontario Parks had a pilot project with a few libraries before, but when COVID-19 hit, they decided to offer all libraries in Ontario, who wished to participate, three park passes for this season. Once the weather warmed up, the passes started to be requested by our patrons. The pass is good for one week and gets a car and the occupants into the park of their choice free for day use. Ontario Parks has...